August 31, 2020 – Plano, Texaas. North Texas Property Management, a best-in-class property management company serving Plano, Frisco, McKinney, and others North Texas suburban is proud to announce a timely post on the market opportunity to sell a home fast in Plano.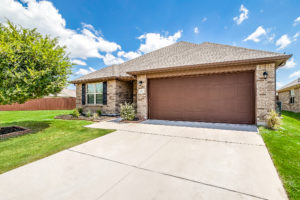 The Pandemic has brought a temporary downturn in the market, but many investors are poised to snap up Plano properties quickly. The market is thus win/win for everyone.
"Our company works all sides of the equation when it comes to property management in Plano, Frisco, McKinney, and other suburbs North of Dallas," explained Jason Marascio, CEO of North Texas Property Management. "We work with investors who want to buy Plano homes by offering property management services, and our sister company works with sellers to help them sell their homes fast in Plano on a cash basis. It's a win/win proposition for all three parties in a transaction."
Interested parties can read the post on Plano Texas. The post explains that investors looking to snap up Plano Texas homes for sale can (and should act now). They can then work with the company which offers best-in-class property management services in Plano and environs. More can be learned about property management at https://www.ntxpm.com/management-services/. And persons who want to sell their home fast in Plano can visit the sister website at We Buy North Texas Homes.  That site explains the mechanics of fast, cash transactions to buy or sell homes in Plano Texas as well as nearby Frisco and McKinney.
THE COVID-19 BUYING OPPORTUNITY IN PLANO, FRISCO, AND MCKINNEY
Here is background on the release. The Pandemic has terrified much of the public with the substantial backing of science that this is a once-in-a-lifetime disease event. Everyone is working hard in Texas to follow government guidelines to stay safe, and – of course – all government mandates should be complied with. That said, however, the Pandemic and related recession has created a temporary downturn in the price of homes in Plano, Frisco, and McKinney. It is thus a buying opportunity for investors who want to get into the red hot North Dallas market for homes for sale. The company then offers best-in-class property management services, so that investors in single family homes or residential properties can have a hassle-free experience. Finally, persons who need to sell a home in Plano, fast, can do so as well. All three parties win in the transaction.
ABOUT NORTH TEXAS PROPERTY MANAGEMENT
North Texas Property Management Company is a top-rated property management company servicing the needs of rental property owners in the North Dallas area of North Texas. The company's property managers manage residential rental properties in Plano & McKinney and Richardson & Allen, as well as other communities in the North Dallas area, for real estate investors and rental property owners who want a property management company that will take the burden off of them of physically and financially caring for, maintaining, and managing their rental homes.
Web. https://www.ntxpm.com/
Tel. 214-227-7669