One of the greatest businesses in the world is that of being a property investor. You can have an ongoing income every month without doing any "work" and at the same time, in the long term, your property is only going to go up in value.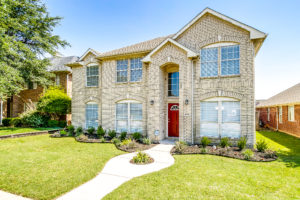 Certainly, there can be ups and downs, as we have only too recently experienced with Covid-19, but overall, property prices in McKinney only go one way.
Now there are some companies that have been engaged in buying properties to let for many years, but most investors may start off with just one home. Maybe they have saved up, or maybe it was an inheritance, but having a monthly income without "doing" anything is great.
Until, that is, that you realize that there actually is work involved after all. As in when, if you let the property yourself, your tenants don't pay the rent! Or they are model tenants, but every time something goes wrong, such as a faucet washer needs replacing, they phone you up to sort it out. Or the garage door is sticking. Or a storm blows a couple of shingles off the roof. Or…… Or……!
There Is A Lot More To It Than Meets The Eye
Yes, there is a lot more to managing a rental property than first meets the eye, which is why so many property owners use us at North Texas Property Management as their McKinney, Texas, rental property manager.
Heck, why do all this stuff yourself when we can do it for you? That is our job. It is what we do.
Part of the reason that we do it so well is that we started off as property investors ourselves. We soon realized that there is a lot more to property investing than just sitting back collecting a check once a month, so we developed systems to deal with all the issues that can arise.
As a result, we found that other property owners were coming to us for advice, and that is how North Texas Property Management came into being. We are not just a McKinney, Texas, rental property manager, but we now cover the whole of North Texas from our base here in Plano.
What does that mean for you? It means that if you need a McKinney, Texas, rental property manager, you can leave the whole thing in our hands. That covers everything from finding and credit-checking tenants to handling eviction notices when things go wrong. They do not often go wrong, because we check potential tenants extremely carefully. But things such as Covid-19 can cause problems even with model tenants.
And of course, we deal with all of the day-to-day problems such as the faulty washer on the kitchen faucet.