October 1, 2020 – Carrollton, Texas. North Texas Property Management, a team of best-in-class rental property managers serving the prosperous suburbs north of Dallas, Texas, is proud to announce a new post on Carrollton Texas rental property management. Investors are cautiously buying up single-family homes in the area and looking to find best-in-class property managers to take care of these investment properties.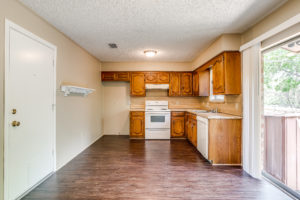 "Carrollton single-family homes are a hot commodity," explained Jason Marascio, CEO of North Texas Property Management. "Our post helps investors who need best-in-class property management services to find our company and thus leverage their efforts and investment to maximize their returns on Carrollton rental properties, such as single-family homes or residential properties."
Interested parties can read the post at https://www.ntxpm.com/2020/09/05/rental-property-management-in-carrollton-is-a-breeze-when-you-let-us-do-it/. The post explains that the current distress has a "silver lining" for investors; now is a great time to purchase a single-family home in Carrollton Texas and rent it out. In that way, one can get a source of cash and accrue value as the home hopefully appreciates. The one challenge is finding a residential property management company, one that focuses on single-family homes. Fortunately, North Texas Property Management has its headquarters in nearby Plano and provides excellent service into the Carrollton area. In fact, interested investors can check out the Carrollton information page and then call in for a no-obligation consultation on their property management needs.
CARROLLTON TEXAS CREATES A RENTAL PROPERTY OPPORTUNITY
Here is the background on this release. Carrollton is one of the most desirable suburbs north of Dallas. It has best-in-class schools, a strong economy, and is known as an excellent city to house a growing family. That said, it has suffered as has all of Texas due to the Pandemic. Many people are moving out or selling. Some are in a hurry to sell their home fast (Please see the company's sister website at https://www.webuynorthtexashomes.com/ on this issue). Regardless, any investor who purchases a single-family home in Carrollton can look to North Texas Property Management for help with the day-to-day hassles of managing a rental.
ABOUT NORTH TEXAS PROPERTY MANAGEMENT
North Texas Property Management Company (https://www.ntxpm.com/) is a top-rated property management company servicing the needs of rental property owners in the North Dallas area of North Texas. The company's property managers manage residential rental properties in Plano & McKinney and Richardson & Allen, as well as other communities in the North Dallas area, for real estate investors and rental property owners who want a property management company that will take the burden off of them of physically and financially caring for, maintaining, and managing their rental homes.