It's a platitude but it's true. We want to be the best property management company in Plano, Carrollton, Frisco, and the other key North Texas cities. So how do we do that?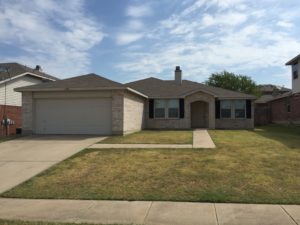 One client at a time. At North Texas Property Management, we take care of every client as if he or she is the only client that we have. And we also take care of our clients' tenants. A great relationship between our property investor clients and their tenants is critical because if everyone is happy, then things run as they should.
Being the best property management company in Plano Texas from your point of view as a landlord or landlady means that you should sit back and do absolutely nothing. The hardest work that you should have to do is bank a check once a month. Other than that, you really don't want to know, and there is no reason that you should.
In fact, apart from getting your acceptance of a new tenant, about the only time that we bother you is if something goes wrong with your property and it needs fixing. Let's say a tree in the yard is showing signs of branches dying and rotting off: under those circumstances we would let you know. We would then get quotes from two or three tree surgeons to take down all the dead branches and ask you to tell us which quote is acceptable because, while it is essential that the work is done, it is up to you to choose which contractor to accept. We might be able to offer advice if we know one of the tree surgeons, but the decision is yours.
That Aside, You Don't Want To Get Involved
That sort of thing aside, you really don't want to get involved, and neither should you. It's up to us as your property managers to – well – manage your property.
There may also be the unfortunate circumstance where a tenant falls badly behind with the rent, although we take every care when checking out potential tenants. However, the pandemic has meant that in some cases tenants who have been perfectly good with their payments have lost a job which thy have had for years, and just don't have the same income. If it comes to the point where eviction proceedings are necessary, we will deal with all that as well. Then we will get a new tenant installed as quickly as possible with our world class advertising and checking system.
From the tenants' point of view, they want to know that we are open 24/7 if there is an issue such as a burst pipe which needs emergency attention in the middle of the night. We deal with all that as well, because that is what the best property management company in North Texas does, and that is why we lay claim to that title. We manage properties in North Texas – Plano, Frisco, McKinney and the other prosperous suburbs north of the great city of Dallas.