When you own an investment property and are looking for a residential property manager in Carrollton, above all you need to get a company that cares. A company that cares about looking after your property and ensuring that the tenants that you have also care about your property and will look after it.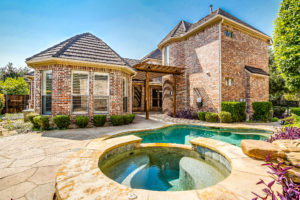 At North Texas Property Management, we are not based in Carrollton but in Plano. However, it's only a short drive away and we already have quite a number of residential properties in Carrollton on our books, so we are always in and around the city anyway. We are great believers in undertaking interim inspections of our landlords' properties to check that everything is in good order.
It is often the case that we can spot a small issue and fix it before it becomes a major issue and costs a lot more to repair. Unfortunately, tenants sometimes don't report things until they do become serious, possibly feeling that they don't want to bother their landlord, so interim inspections are important. That is one of the things that we mean by being a caring residential property manager in Carrollton.
Keeping Your Property In Carrollton Filled
Another very important aspect of our work is making sure that your property is filled all the time. When a tenancy comes to an end and the tenant wishes to leave, you don't want your property standing empty. You want another tenant in there ASAP so that the rent keeps coming in. Fortunately, with our many years of experience as a residential property manager in Carrollton, we know how and where to advertise so that we can get a steady stream of potential renters as soon as a property is about to become empty.
We also undertake all the necessary checks on potential tenants because you want tenants who pay the rent on time. However, there is more to it than just credit checks, because it has not been unknown for people to rent a property and turn it into a cannabis farm! Quite obviously, those people are going to pay the rent on time because they need to be able to be seen as perfect tenants. But you don't want that sort of thing going on in your property.
We also know how to handle eviction when tenants don't pay the rent. It can sometimes happen that a tenant has a misfortune, such as losing a job, and this has happened more in recent times because of the pandemic. Many people who thought they had a job for life have found themselves suddenly unemployed. While evicting a tenant under those sort of conditions is not nice, the fact is that, as your property manager our job is to keep your rent coming in, so we deal with that side of things as well. As we said, we are a caring company, and all you want to do is sit back and collect your rent check every month. That is what we are here for. In summary, if you are an investor who owns a rental property in Carrollton Texas, please reach out to us for your property management needs!