Have you ever had that "rich neighbor?" You know, the one who has a fancy car and a huge TV? And who always seems to be swanning off on holiday to Spain, or Mexico, or the UK, or the Caribbean? It looks as though they never do any work, doesn't it?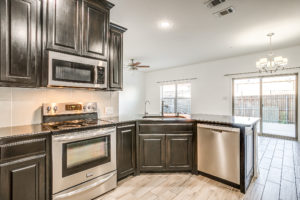 And the truth is, they don't!
What is their secret? Property rentals. They own single family homes in Plano, Frisco, McKinney, Carrollton, and so on, and they rent them out. So they have rental income coming in all the time and they don't do any work for it.
But hang on, you say, there is a lot involved in renting out property. First you have to make certain that the property complies with the Texas Rental Property Codes. That means that you may need to hire painters and decorators, fix dodgy plumbing, tidy up the yard, and a whole lot more. Then you have to advertise for tenants. And you can't take on the first one who applies, so you've got to interview them all. Then how do you know which of them is going to be a good tenant, take care of your property, and pay the rent on the due day every month?
Then you've got to draw up a tenancy agreement. Then you've got to collect the rent every month. And what do you do if the rent isn't paid on time? What do you do if the tenant simply stops paying the rent? What happens if he is paying the rent like a good boy, but the boiler breaks down and there is no central heating, or a pipe bursts and there is water flooding through the ceiling and he rings you at 2.00 am in a panic? How do you handle all that if you're swanning about in the sun in Palma, Majorca?
Smart Property Owners Don't Do Any Of That Stuff – They Hire a Property Manager
Well the simple answer is that many of these property owners – the smart ones – don't do any of that stuff. They leave all their rental property management to us at North Texas Property Management. Rental property management is what we do.
We take care of compliance with the Texas Rental Property Codes. We know where and how to advertise for tenants so that we get a blizzard of enquiries. We interview the tenants. We tell you which tenant we believe has the best credit rating and has a good record with previous landlords.
We have a team of plumbers, electricians, carpenters, bricklayers, builders, and so on, on call. We have access to emergency tradesmen in the middle of the night.
We collect the rent every month and send you a check. True, you have to bank the check. We deal with any eviction proceedings in the event that a tenant falls badly in arrears. We deal with everything on your behalf because that is what rental property management is all about.
And that's why your rich neighbor can go swanning off abroad without a care in the world.