Pssst! Wanna know a secret?
If you are a property investor in McKinney, or for that matter anywhere else in North Texas, this concerns you. It's something that even the sharpest property investors may not think of, but the fact is that the best property management company in McKinney may not be in McKinney.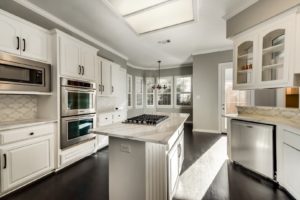 In fact, it isn't.
The best property management company in McKinney is actually in Plano, and we are called North Texas Property Management. If you think about it, we are really not very far away – it's only a 15-minute drive – and we have a lot of clients whose properties we look after in McKinney.
That Is For One Very Good Reason
That is for one very good reason and it is this: all property investors – yourself included – want one thing and one thing only. Well, two actually. The first, and most immediate, is that they want a rental check every month, on the dot. That's it. Nobody who invests in property wants all the time-consuming tedious work that goes with it. That's it. Just the rent check. The second thing is that all property investors want to see the value of their property increase, but that one is down to the market. It can have its' ups and downs of course, but over time, the general way will be up.
Going back to the first point, as a property investor you do NOT want to have to advertise for tenants. You don't want to have to interview prospective tenants and try to figure out which ones will be the most likely to take care of your property and to pay the rent on time. In any case, how do you know?
Sure, you can get them to provide you with a reference. But they could just give you the name of their best mate down at the golf club. How do you know?
You don't want to have to deal with preparing the property such as tidying up the yard, carrying out any decoration work, checking for any damp, fixing it if there is any, checking the roof and gutters, and more. You don't want the hassle of filling in all the paperwork such as the Texas Association of Realtors lease, pool liability wavers, lead based paint disclosures, and all that stuff. Above all, you don't want your tenant ringing you at two in the morning because a pipe has burst, or the electricity has gone down and now you have to find an emergency tradesman. At two in the morning. Aaaarrrggghhh!
All you want is a rent check on the same day each month.
And that is why we are the best property management company in McKinney, even though we're in Plano. We take care of all the hassle. You just get your rent check.