Frisco, Texas – July 25, 2021. North Texas Property Management, a best-in-class rental property management company is proud to announce a post focused on Frisco Texas. Investors who own a single family home (or more than one) may struggle with the day-to-day property management tasks.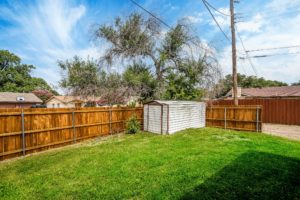 A top rental property management team based in Plano but servicing Frisco, Allen, Carrollton and other North Texas communities might be an efficacious way to solve the puzzle of property management.
"Although managing single-family home rentals is our expertise, our property managers understand why many don't share our enthusiasm for the task. It's hard work! Those living near our Plano location might not know we extend our services to communities like Frisco, Allen, Carrollton and other communities north of Dallas," explained Jason Marascio, CEO of North Texas Property Management. "We are only a short drive to Frisco and serve both communities with equal energy and professionalism."
Homeowners and small property investors can read the new post at https://www.ntxpm.com/2021/06/22/north-texas-property-management-can-look-after-your-frisco-rental/. A rental property management in Frisco, Texas, provides service to surrounding communities including Plano, Allen, and Carrollton. The locally-owned business specializes in single-family home properties. People searching for a service to take over the landlord duties of a single-family home in Frisco, Texas, can review the neighborhood-specific community page at https://www.ntxpm.com/frisco/. Property Management services include tenant interviews, rental check collection, and deposits. The company handles 24/7 emergency responses for problems, including plumbing repair, electrical repair, and broken windows.
RENTAL PROPERTY MANAGEMENT IN FRISCO, TEXAS, PROVIDES NEIGHBORLY SUPPORT FOR INVESTORS AND RENTERS ALIKE
Here is the background on this release. The reputation for so-called "Texas Hospitality" could begin at a grass-roots level. Friendly Texans and locally-owned businesses may be ready to lend a helping hand to new neighbors. A top rental property management team that services Frisco Texas and nearby communities is ready to help landlords with the day-to-day management of single family homes. Managing a home rental could become daunting for a retiree. The supplemental income may be important, but the daily responsibility of handling tenant issues and property upkeep could become overwhelming. In summary, a rental property management team can be contacted to help provide some "neighborly support" for a Frisco Texas property owner.
ABOUT NORTH TEXAS PROPERTY MANAGEMENT
North Texas Property Management Company is a top-rated property management company servicing rental property owners' needs in the North Dallas area of North Texas. The company's property managers handle residential rental properties in McKinney, Richardson, and Allen, Texas. NTXPM also covers single-family home property management for Frisco, Plano, Carrollton, Garland, and Princeton, Texas. Real estate investors and rental property owners may want a property management company around North Dallas that will take the burden off of physically and financially caring for, maintaining, and managing their rental homes. The team supports both the needs of renters and landlords in the North Dallas suburbs.
Web. https://www.ntxpm.com/
Tel. 214-227-7669