Richardson is in a sweet spot between Dallas to the South and the booming suburbs to the North. Commute times are reasonable (by Texas standards) and families are flocking to Richardson. So are investors. Finding a Richardson, Texas, property manager for rental property who specializes in single-family home properties is not easy.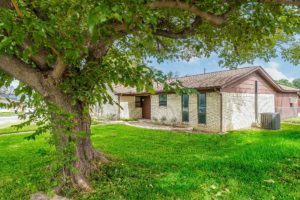 However, the good news is that although we are not based in Richardson, at North Texas Property Management we are just next door in Plano, and we manage quite a number of Richardson rental properties on behalf of our clients.
Let's face it: when you invest in a rental property there are only two things that you want. The first is a regular income from rental and the second is that your property will appreciate in value so that you can invest in an ever-increasing portfolio of properties which can get to the point where it means that you don't have to work for a living.
If Only It Was That Easy
Aaahh. If only property investment was that easy. There are so many things that you need to do as a property investor, and the more properties that you have the bigger the job becomes. In fact, it can get to the point where, although you have a nice regular income, the amount of work that you now have to put in means that you have once more got a full-time job. Which is exactly what you were trying to get rid of in the first place!
However, help is at hand. When you use us as your Richardson, Texas, property manager for rental property we will take all that work off your hands. And we do mean all of it.
First of all, we will find the right tenants for your property. That means advertising in the right places so that we get a bunch of prospective tenants enquiring quickly, because you want your property filled, not sitting vacant. It also means checking out each prospective tenant's history and credit record because you want a tenant who is going to look after your property and pay the rent on time, every time.
It means undertaking regular inspections of the property with the object of spotting any issues that may need to be fixed before they become a lot more expensive to repair, and also to check on how the tenant is behaving in your property. It might mean employing a gardener to tend the yard if that is part of your tenancy agreement. It means having a maintenance department on 24-hour call in case of emergencies. And a whole lot more.
That way, we become your Richardson, Texas, property manager for rental property, and you can go back to collecting your monthly rental check without doing any work, which is all you ever wanted in the first place.