Plano continues to boom. Even though it's summer and pretty darn hot! But with modern AC, people are still flocking to Plano, and so are investors, and when they are looking for the best property management for rental properties in Plano, they find us at North Texas Property Management.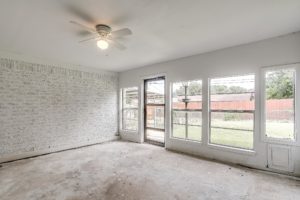 We are specialists in the management of single family homes not only in Plano but in all of the surrounding cities as well.
DIY property management for rental properties in Plano can be very time-consuming. There are so many different aspects to managing a rental property, and if you are a first-time investor there are some that you may not really have taken into consideration such as evictions. This is something that you really do not want to get involved in, but sometimes it can happen.
The answer is to undertake a complete and thorough tenant history and credit check before letting a property so that you can get a good idea of tenant behavior and payment history. This is something that we do automatically at North Texas Property Management before we ever recommend a tenant to one of our clients.
Of course, another very important part of our function is to undertake regular inspections of each property. This is important because it can highlight issues that can be fixed before they become a major problem and much more expensive to deal with. It also shows your tenants that you care about the property, and as an aside, it can give us an idea of whether or not the tenants are behaving themselves.
World Class Advertising And Marketing
A very big advantage of using us for property management for rental properties in Plano is our world class marketing and advertising because we know where to advertise in order to get a high number of calls from prospective tenants. We use a combination of yard signs and around 15 different online advertising sites which we have proven over the years to get a rapid response. When you are renting out a property you want it to be filled as quickly as possible, because when it is vacant you are not getting any rental income.
We give our tenants peace of mind because they know that we have a 24/7/365 maintenance department so that if something goes wrong, such as a burst pipe at 11.00 in the evening, we can get an engineer out to fix it right away. Again, this also means that we can take care of any such issues before they cause more damage and become more expensive to fix.
At North Texas Property Management, we are constantly striving to find ways in which we can serve our clients even better and make the property rental experience one that you can enjoy.