Plano, Texas – August 31, 2021. North Texas Property Management, a best-in-class rental property management company is proud to announce a new content archive for the investor community. Informative posts about property management could be the right resource for investor questions.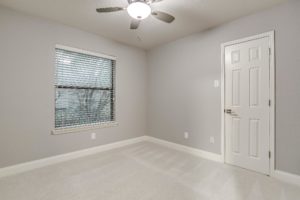 Useful tips and details for handling a home rental can help investors looking for a best-in-class property manager.
"Once someone is tasked with managing a home rental, they quickly realize there's a lot to learn. Property management is a daily responsibility," explained Jason Marascio, CEO of North Texas Property Management. "Since our team of property managers has answered plenty of property management questions in past posts, we decided to put that knowledge in one place and share."
Residents of Plano and the surrounding Texas suburbs such as McKinney, Allen, or Carrollton, can review the new North Texas Property Management archive page at https://www.ntxpm.com/tag/plano-property-manager/.
In the archive, one of the best property management companies in Plano Texas, shares a listing of informational posts. The new archived page provides excellent content for property investors and individuals in charge of a home rental in Plano Texas. Posts include topics such as the following: tenant relationships, leasing a single-family home, and an increased interest for home rentals in the Plano, Texas area. A rise in population around the North Dallas Suburbs may indicate it could be one of the best times to own a single-family home rental. Homeowners may need the support of a top property management company to handle the responsibilities. Interested persons can review the newly updated company page on property manager issues at https://www.ntxpm.com/our-staff/.
ONE OF THE TOP PROPERTY MANAGEMENT COMPANIES IN PLANO, TEXAS, HELPS INVESTORS NAVIGATE HOME RENTAL CHALLENGES
Here is the background on this release. The responsibility of managing a home rental in the Texas suburbs could become troublesome for a busy property investor. Monthly duties such as late-night tenant calls, financial upkeep, and emergency home repairs could take more time than planned. Navigating daily responsibilities might mean reaching out to one of the best property management companies in Plano, Texas. A local team of experts located in Plano can manage the daily challenges of single-family home property rentals in the North Dallas suburbs.
ABOUT NORTH TEXAS PROPERTY MANAGEMENT
North Texas Property Management Company is a top-rated property management company servicing rental property owners' needs in the North Dallas area of North Texas. The company's property managers handle residential rental properties in McKinney, Richardson, and Allen, Texas. NTXPM also covers single-family home property management for Frisco, Plano, Carrollton, Garland, and Princeton, Texas. Real estate investors and rental property owners may want a property management company around North Dallas that will take the burden of physically and financially caring for, maintaining, and managing their rental homes. The team supports both the needs of renters and landlords in the North Dallas suburbs.