Many investors are buying rental properties in North Texas – from Allen to Richardson, McKinney to Plano, and everything in between Dallas and the Oklahoma border. It is a good decision because rental properties are increasing in value in the area.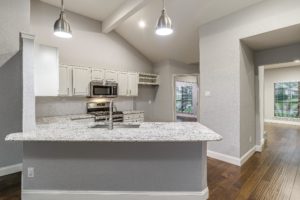 However, if you are an investor yourself, you may have an issue with finding a rental property management company that will look after single family homes. That is not so easy.
Obviously, you do not want to manage a rental property yourself because it really is too much like hard work. At North Texas Property Management, we have always said that as an investor you are only interested in two things: one, that the property increases in value, and two, that you get a rental check every month. And quite right too. That is all that you should be interested in. You don't want to have to boot up your laptop and look for an emergency plumber at two in the morning because your renter just phoned you to say there is water leaking in the bathroom ceiling.
You Do Nothing
That is what a rental property management company is for, and at North Texas Property Management that is what we do. We will happily look after one home, two homes, ten homes, or a hundred. We are based in Plano, but we can take care of your rental property in Dallas, McKinney, Frisco, Lewisville, Denton, Southlake, Fort Worth, or any of the smaller towns in the North Texas area such as Little Elm or Anna. When you hand all your rental property management over to us, you can then sit back and do what a private investor should do: nothing.
We take care of absolutely everything for you. We find you suitable tenants and we credit check them to ensure that they are trustworthy, and we will take up references so that you get a renter who will take care of your property and look after it, not have drug parties every weekend. After our many years in the property management business, we know where to advertise for renters so that we get a flood of enquiries quickly in order to keep your property occupied when a renter moves out.
We also take care of any repairs that may be necessary, including that emergency plumber that your tenant needs at two in the morning, because we are on duty 24/7/365. We will collect your rent so that you get your check on time every month. And, if the worst comes to the worst, we will also handle any eviction that is required. We do our best to avoid this by checking out your tenants in the first place, but unfortunately the pandemic has meant that sometimes a good tenant loses his or her job and has a problem paying.
No matter, we will take care of absolutely everything for you.