At North Texas Property Management, we are not an investment company, but we find that more and more outside investors are flocking to Frisco. Why?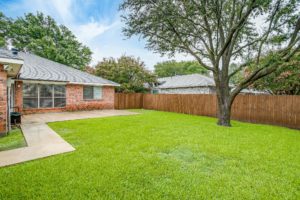 It's not for the cool summer temperatures. It's for the rapidly appreciating rental properties. Frisco, Texas, single family homes as an investment have, so far, been doing very well.
Of course, we can't predict the future, any more than anyone else, and we do NOT offer investment advice. but the simple fact is that we are getting a lot of calls for our services from people choosing Frisco, Texas, single family homes as an investment, and who want someone to deal with all of the hassle of renting them out.
There Is A Lot Involved In Renting Out A Property
Let's face it, there is quite a lot involved in the actual process of letting a property. Just to begin with you have to make sure that it is in good condition and fit to be rented out, and of course, if things need doing to the property to bring it up to standard you have to organize all of that. Sure, you may have allowed for the cost of doing repairs in the purchase price, but you still have to organize all of the tradesmen to do the work, and if you don't live in Frisco, but further away, or even out of state, it can be time-consuming finding the right people for the job at a fair price. That is just one of the advantages of using us for managing your Frisco property, as we have plenty of tradesmen that we can call upon, and whom we know and trust as we use them quite regularly.
You also have to make certain that your property complies with all of the state codes before you rent it out.
Then you have to advertise for potential renters, and you have to interview them all. That can be another tedious job because it can take time whittling potential renters down to a short list. In fact, if you don't live in or near Frisco, the job becomes almost impossible. Of course, you also need to take up references, and be as certain as you can that the tenant that you choose will pay the rent on time.
Furthermore, even though Frisco, Texas, single family homes as an investment have so far been proven to be a good choice, there may be a situation where a renter falls so far behind with the rent that you need to evict them. Indeed, they may have been perfectly good payers, but as a result of Covid-19 have lost their job. Sadly, that has happened a few times in the last months, but if that becomes necessary, we can deal with all that for you as well.