If you are looking for a Carrollton, Texas, residential property management service, you may be having a hard time. This is because many property management companies devote all their time to duplexes and condos and don't trouble themselves with single family homes.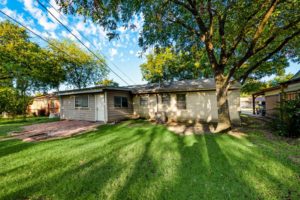 However, truth be told, there are lots and lots of property owners who only have a single family home, or perhaps, if they are investors, as many as four or five. This is because a lot of people who own a second property may have come into it through inheritance, or they may be small time investors who simply cannot afford to invest in an apartment block.
Nevertheless, if you are one of the many property owners in that position who want to rent out their property, you need to talk to us at North Texas Property Management. We are based in Plano, but we look after many homes in Carrollton and other parts of North Texas, and we are happy to offer our Carrollton, Texas, residential property management service even if you only have one property to let.
A Great Source Of Extra Income, But Also A Lot Of Headaches
Owning and renting out a property is a great source of extra income, but unfortunately it also comes with a lot of headaches – especially if you are a first-time landlord and don't realize that there are so many complications and legal requirements when you rent out a property. Let's face it, if you have inherited a second property or it is your first time investing in one, there is no reason why you should do.
Nevertheless, if you want to rent out a single family home in Texas, first and foremost you need to comply with all of the Texas Rental Property Codes in order to be compliant with the law. And there are things that you may never have been aware of such as lead based paint disclosure, pool liability waivers, and so on. In fact, if you don't know what you are doing – and why should you if you have simply inherited a property? – you can very quickly get into a terrible muddle.
That is only the beginning. You then have to advertise for tenants, and you want good tenants who are going to pay the rent on time and take care of your property as well. How do you know? Where should you advertise? How do you check out a potential tenant's credit score? How do you write a lease so that it is legal?
Oh dear. It can become very difficult.
This is why so many new property owners come to us at North Texas Property Management for our Carrollton, Texas, residential property management service. We take care of all the hard stuff, and then all you have to do is to bank your rental check each month.