December 24, 2021 – Plano, Texas. North Texas Property Management, a team of best-in-class property managers in Plano Texas is proud to announce a page update highlighting its team of best-in-class property managers and staff. The professional team shares a passion for handling the daily demands of rental property management not just in Plano Texas but in nearby cities such as Allen, McKinney, and Carrollton.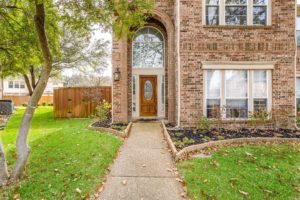 "I am proud to say we have a pretty close-knit property management team, partly due to everyone's passion for customer service and partly due to their strong backgrounds in Texas real estate," explained Jason Marascio, CEO of North Texas Property Management. "We love what we do and enjoy working together. I believe that's why we continue to bring our 'A game' to our clients who own rental properties and want professional property management services for single-family rentals."
Interested persons can learn more at https://www.ntxpm.com/our-staff/. The company has newly revised the page to showcase the long experience and many talents of its employees. Many of the employees are long-time Texas residents with real estate, mortgage industry, accounting, and rental home management backgrounds. The combined experience translates into excellent customer service for property investors and potential renters in the North Texas area.
NTXPM's team handles duties for single-family home rentals, including the following: monthly financial reports, tenant background checks, and rental home inspections. Relationships with the best local journeymen in the area help handle emergency home repairs such as broken pipes or a damaged roof swiftly. Property investors and families searching for a home to rent can reach out to the professional staff at NTXPM. The company serves residential properties in cities such as McKinney, Plano, and Carrollton, Texas.
While this announcement focuses on personnel, investors who want to learn more about the philosophy behind the company's management services are encouraged to visit the "property management" page at https://www.ntxpm.com/management-services/ and reach out for a no-obligation consultation with Mr. Marascio. The company focuses exclusively on single-family homes and thus offers the kind of personalized, one-on-one service that investors who own single-family homes have come to expect.
ABOUT NORTH TEXAS PROPERTY MANAGEMENT
North Texas Property Management Company is a top-rated property management company servicing rental property owners' needs in the North Dallas area of North Texas. The company's property managers handle residential rental properties in McKinney, Richardson, and Allen, Texas. NTXPM also covers single-family home property management for Frisco, Plano, Carrollton, Garland, and Princeton, Texas. Real estate investors and rental property owners may want a property management company around North Dallas that will take the burden of physically and financially caring for, maintaining, and managing their rental homes. The team supports both the needs of renters and landlords in the North Dallas suburbs.