If you own a rental property, or properties in Carrollton, or you are considering investing in a property there, you will no doubt be looking for property management companies in Carrollton. At North Texas Property Management, we have to put our hands up and admit that we are not in Carrollton.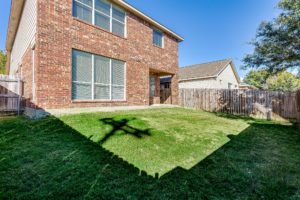 However, the good news is that we are only in Plano, so we are your next door neighbors. So, "Howdy, Neighbor!".
Not only that, but we visit Carrollton regularly because we manage other properties there for some of our clients who are only too pleased to have a professional service that takes care of everything for them, lock, stock, and barrel. In fact, we are one of the foremost rental property management companies in Carrollton, even though our office is a few miles away. But it's only a 20-minute drive.
We always take the view that when you invest in a property that you are going to let, the only thing that you ever want to do is to get a monthly rent check to spend as you wish. That's it: the beginning and the end of it.
You Don't Want All The Hassle
You don't want to have to spend a lot of time with all the hassle that goes with finding tenants, checking out their credit history, finding plumbers, electricians, carpenters, painters, gardeners, or whatever else is needed to bring the property up to scratch, advertising, making sure you comply with all the Texas Rental Property Codes, and all the hundred and one other things that go along with renting out a home.
That is what you pay us for, and that is what we do. We take care of all the hassle, and all you do is get your monthly rent check. In fact, you don't even have to bank the check, because we can collect your rent and pay it directly into your bank account.
We are also there to sort out any issues that may arise during the tenancy such as perhaps a storm that blows some shingles off the roof. This sort of thing can happen, and you need it sorted out PDQ. That's fine, because as one of the foremost property management companies in Carrollton we have a team of tradesmen at our beck and call who are there to deal with any emergencies.
That means that you keep your tenants happy, and a happy tenant is a tenant who is likely to stay for a long time, and not up sticks and move somewhere else. And that is another thing that you want as an investor: happy tenants who pay the rent on time.