Like many cities in North Texas, Carrollton is full of wonderful single-family property homes. Investors are snapping up the single-family homes as rentals, only to then discover a new shortage: companies who do rental property management in Carrollton.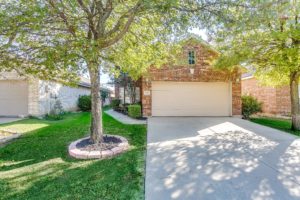 Now if you are like most investors, the last thing that you want to do is run your investment properties yourself. Even if you have the time, you certainly don't have the inclination: who wants to get a phone call from a tenant at 11.30 at night because there's a plumbing leak? You invest so that you can make a decent income and profit without having to do a whole lot of work, not invest a lot of money and take on a whole lot of work as a result.
Fortunately, help is at hand. At North Texas Property Management, we are based not far away in Plano – it's only 20 minutes' drive – and we will be very happy to look after your rental property management in Carrollton for you.
Everything From Start To Finish When it Comes to Management
We will do everything for you from start to finish. So, we can have one of our experts visit the property and look it over so that we can advise you on the appropriate monthly rent that you should charge. You don't want to undercharge, because obviously you want as much rent as you can get. However, you also don't want to overcharge because you could make your property difficult to rent. That is not a good idea because your property could sit there empty for weeks or months which is not what you want. Charging an appropriate amount means that we will be able to fill your property very quickly.
We can also take a look at your property and advise if any remedial works such as painting need to be done, or perhaps some work on the yard, before putting the property on the market, so that you get potential tenants quickly. In addition, we can also provide you with tradesmen we know who will carry out any necessary works at a fair price and do a good job so that your property meets the Texas Rental Property Codes.
We will advertise your property for rent for you and we have certain places online that we advertise that we have found to bring in a consistent stream of applications. With our rental property management in Carrollton, we will undertake the processing of rental income each month and ensure that you get your check on time, and we will also provide you with an end of year report for tax purposes.
Ultimately, that means that all you need to do is to bank your monthly check, which is how property investment should be.