The holidays are right around the corner, and the holidays are a very fun time in family-friendly Plano. Who doesn't like Christmas lights? Who doesn't like shopping? Well, OK, not everyone likes shopping… but who doesn't like the holidays?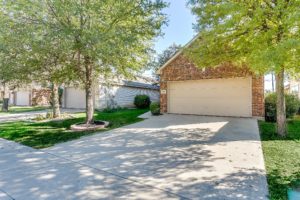 Well, property owners, for one. Who wants to deal with a tenant issue on Christmas Eve? Yet if you own an investment property in Plano and there is some sort of issue such as the power going down, a window getting broken, or a burst pipe, you need it sorted out. Whether it's Christmas Eve, Thanksgiving, New Year's Day, or any other day, you can't leave these things alone. They are not going to sort themselves out.
This is why so many investors use our Plano property management services at North Texas Property Management. We are there for our clients, and for their tenants, at any time, day or night.
OK, we might not be physically in the office on Christmas Eve, but if your tenant has an issue that needs to be dealt with immediately, we have an emergency phone number that enables them to call our Plano property management services at any time so that these urgent issues can be sorted out quickly. We have a team of tradesmen standing by so that we can get urgent work attended to.
You Have No Worries Whatsoever
This means that we keep your tenant happy, and it keeps you happy. That's because you have no worries whatsoever. Whatever goes wrong, we are there to fix it ASAP. It's what we do.
When you appoint us as your Plano property management company, we do everything for you from the word "go". We'll check over your new property and advise if any works need doing in order to bring it into line with the Texas Property Rental Codes, and if there is anything that needs doing, we will get you quotes for the work. We can also advise you of the optimum amount of rent that you should charge.
Our expert advertising includes yard boards, and we advertise on about 15 particular sites online where we get a constant supply of applicants when we do. We check out potential tenants for you so that you get a tenant with a good payment record, and also one that will look after your property and not trash it by having drug-fuelled raves every weekend.
Not only that, but in the unfortunate case where a tenant falls badly behind with the rent – which has happened a few times recently where tenants have lost their jobs as a result of Covid – we will handle all the eviction work as well. Then we will carry on and find you a new tenant as fast as possible.