Plano, Texas – November 25, 2021. North Texas Property Management, a best-in-class team of property managers based in Plano Texas, is proud to announce a new post. Investors may be part of the reason for the rise in the North Texas market for single family homes. Property investors seeking a 'good deal' might be adding single-family homes to an investment portfolio. As the post explains, however, finding a top-rated property manager to handle several rental properties in Plano might be the next challenge.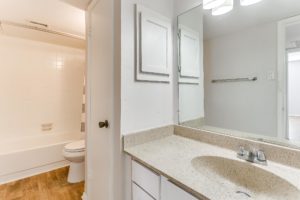 "There's been a spike in calls from investors lately. Single-family home rentals can be a great investment, but they also require constant attention and management," explained Jason Marascio, CEO of North Texas Property Management. "Our team of property managers is here to ensure that their single-family home investments continue to grow in equity by caring for the properties over time."
Property investors and the North Texas community can review the new post by NTXPM on single-family home property management at https://www.ntxpm.com/2021/10/07/many/. Securing a top residential property management expert to handle landlord duties may be necessary. As the post explains, the property management team is ready to handle landlord duties such as tenant interviews, process rental agreements and monthly rent collection. The company works with professional journeymen to handle home repairs including: plumbing, electrical, window, and roof repair. Investors can reach out to the company to discuss property management challenges and solutions. Interested persons can also review topics about home rentals in specific cities such as Carrollton Texas.
INVESTORS FIND SUPPORT FOR 'HASSLE-FREE' SINGLE FAMILY HOME PROPERTY MANAGEMENT IN NORTH TEXAS
Here is the background on this release. The so-called "hot home rental market in Texas" could be an opportunity and a challenge for eager investors. Portfolio managers may find investing in single-family homes a wise addition to a long-term plan. The rewards could be substantial, but handling the daily demands of caring for a rental property could be difficult. If an investor is overwhelmed by landlord tasks, it could lead to costly mistakes and profit losses. Investing in 'hassle free' single-family home property management might be the answer. An expert team can handle the time-consuming interruptions of property management and allow investors to focus on a portfolio.
ABOUT NORTH TEXAS PROPERTY MANAGEMENT
North Texas Property Management Company is a top-rated property management company servicing rental property owners' needs in the North Dallas area of North Texas. The company's property managers handle residential rental properties in McKinney, Richardson, and Allen, Texas. NTXPM also covers single-family home property management for Frisco, Plano, Carrollton, Garland, and Princeton, Texas. Real estate investors and rental property owners may want a property management company around North Dallas that will take the burden of physically and financially caring for, maintaining, and managing their rental homes. The team supports both the needs of renters and landlords in the North Dallas suburbs.