When people here in Texas think about renting a property to live in, they often think of apartments. But that's not all that one can rent. In fact, in communities like Allen, Richardson, or Plano, many young families are looking for single family homes to rent. Fortunately, we can help. We help both renters and investors with single family homes for rent.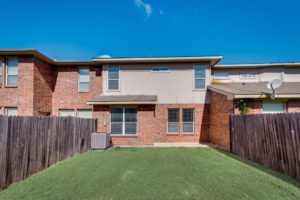 When you invest in property that you are going to rent out – a buy to let – you may consider that there is not a lot to do, if you have never done this before. Find a tenant, sign them up, take a deposit, and just have the rent check arrive in your account every month.
If Only!
When you have a single family home – or single family homes for rent – there is a whole lot more to it than that. As you will quickly find out if you are a new landlord. The first thing that you have to do is to ensure that your property meets all the Texas Rental Property Codes, and if you don't know what they are you will have to look them up.
Maybe the property needs some work done on it before you can rent it out, and you may have allowed for this before making the purchase. You still have to find suitable workmen / handymen / contractors to carry out the work for you, and it has to be to an acceptable standard.
Then, and only then, can you advertise your property for rent. But do you know where to advertise in order to get a maximum number of enquiries? (At North Texas Property Management, we do, because we have been doing it for years).
Then you need to interview the potential tenants when you have single family homes for rent, and that takes time setting up meetings. Then you have to assess whether the prospective tenants are likely to be good tenants, take care of your new property, and pay the rent on time every month. You may be able to get references, sure, but do you know how to carry out a credit check on their ability to pay? (We do).
When you have single family homes for rent, you then have to draft a lease for your tenant to sign. Do you know how to do that? (We do). You have to take a deposit, but you can't just put it into your own account. It has to be in a secure account.
Then if everything goes wrong and your tenant needs to be evicted, do you understand how to do that? It is not a straightforward process.
Of course, you could just let us deal with all this stuff and then all you need to do is to sit back and bank your rent check once a month. What do you think?