Richardson, Texas – October 1, 2021. North Texas Property Management, a best-in-class team of Texas property managers, is proud to announce updated content for its Richardson Texas single-family home property management page.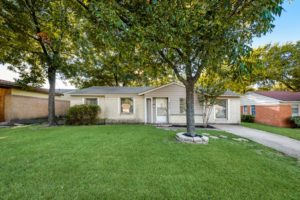 As the new content explains, locating the best property management team in the North Texas suburbs may be a challenge as the demand continues to rise. A top-notch property management group can help lessen hardships around rental property management.
"Property management isn't just about collecting rent and calling a plumber," explained Jason Marasco, CEO of North Texas Property Management. "Our property managers always make decisions based on what's best in the long term. That takes smart planning, a list of reliable tradespeople, and careful evaluation of possible tenants."
Residents of the Richardson, Texas area can review the updated page at https://www.ntxpm.com/2021/08/11/richardson-single-family-home-property-managers-are-hard-to-come-by-2/. Single-family home property management continues to rise in demand around the Dallas suburbs such as Plano, Richardson, Allen, and other communities just south of the Oklahoma border. Property investors and retirees may need an expert property management team to assist with daily landlord responsibilities.
A professional group of local property management experts in the North Dallas area can help. Property investors can find support for duties including the following: tenant screenings and background checks, emergency home repair, broken window replacement, monthly rental checks, and regular property inspections. Interested persons can review the area-specific informational page for Richardson, Texas. The team also supports nearby locations including; Frisco, Allen, Richardson, McKinney, Carrollton, and Princeton Texas.
RICHARDSON TEXAS SINGLE FAMILY HOME PROPERTY MANAGEMENT TEAM THINKS AHEAD FOR INVESTORS
Here is the background on this release. Investing in rental properties can include a unique set of challenges. Renting out single-family homes might require constant maintenance of the home and communication with a tenant. The way each responsibility is managed can impact the long-term. Thoroughly vetting prospective tenants with credit and background checks may help avoid eviction issues that can impact a portfolio. Regular property inspections might help locate faulty plumbing or structural damage at a rental before it becomes more expensive to fix. Daily disruptions and pricey mistakes can impact investments. Locating local experts to help manage and maintain costs via smart property management could be the right strategy. Investors searching for support can reach out to a top Richardson Texas single-family home property management team nearby.
ABOUT NORTH TEXAS PROPERTY MANAGEMENT
North Texas Property Management Company is a top-rated property management company servicing rental property owners' needs in the North Dallas area of North Texas. The company's property managers handle residential rental properties in McKinney, Richardson, and Allen, Texas. NTXPM also covers single-family home property management for Frisco, Plano, Carrollton, Garland, and Princeton, Texas. Real estate investors and rental property owners may want a property management company around North Dallas that will take the burden of physically and financially caring for, maintaining, and managing their rental homes. The team supports both the needs of renters and landlords in the North Dallas suburbs.