The Christmas holidays are a time to "come home." Well, our home is Plano, Texas, and we dominate the city as the best-in-class Plano property management service. We love all of North Texas but there's "no place like home" and our home is Plano.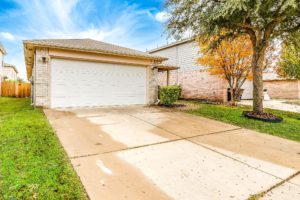 If you own an investment property in Plano, or perhaps several properties in Plano and the surrounding cities, at North Texas Property Management we can take care of all the management issues for you.
Whether you own one property or several there are many things that you need to do in order to comply with all the state and city codes, and there are all sorts of other things such as advertising for renters, checking their credit status, dealing with tradesmen when your property needs any form of attention, collecting the rent, and so on, and it all takes time.
This is why so many property owners prefer to use our Plano property management services rather than get stuck in themselves. It is just so much easier to leave all the hassle to the experts who deal with it day in and day out than to try and do everything one step at a time by yourself.
We Could Be Similar to a Plumber or an Electrician
In one sense, you could compare us to an electrician or a plumbing expert. If you have an issue with the electricity in your Texas home – all the lights go out or the heating won't work – you could try to sort it out yourself, or you could call an electrician who knows exactly what to do and solves the problem for you. Similarly, if your drains get blocked up, you could either try to figure it out for yourself or you could call a Plano Texas plumber who would clear the drains in an hour or so.
Doing it yourself is all a load of hassle, when you can instead use us to run your Plano property management for you, and then everything will go like a breeze. You don't have to learn about all the Texas Rental Property Codes and the city codes for Plano, because we fully understand them and know exactly how to ensure that your property is fully compliant with them. What would have been a problem for you suddenly disappears.
In a similar fashion, we know where to advertise for renters so that we get a good response of people who are interested in renting your property, whereas you could spend several weeks trying to get a response.
So, if you want to make your life easy with your rental property in Plano, let us do all the heavy lifting, and then all you need to do is to cash your rental check every month.