If you have invested in a single-family home in Carrollton, Texas, so that you have a steady rental income and a property that is increasing in value, then that is to be admired. It can be a great investment, and it is always good to know that you have a good tenant who pays the rent on time every month.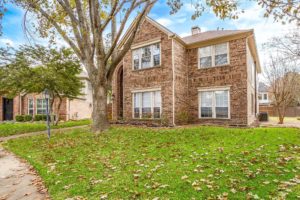 However, with such an investment also comes a lot of work that you need to put in. Apart from anything else, you have to find a tenant, and you want to be sure that you offer the home to a tenant who does pay on time. It is all too easy to get one who doesn't, for whatever reason, and then you have a real hassle on your hands.
This is one of the reasons that many people who own single-family homes as an investment in Carrollton use us at North Texas Property Management to take care of all the issues that go with owning an investment property. We are not based in Carrollton, but we are nonetheless one of the foremost single-family home property management companies in Carrollton, as we are only a few miles away in Plano.
We Deal with All the Texas and City Codes
As one of the leading single-family home property management companies in Carrollton, we take care of everything for each and every client. So, we make certain that your property is clean and presentable and meets with all of the Texas Rental Property Codes and the city codes, and scheduling of city inspections before advertising your property for rent.
We also know exactly where to advertise your property in order to get a steady stream of applications. This includes a yard sign (obviously) but we also advertise on about 15 online advertising sites that we have honed down from all the available ones to those that provide us with quick results from tenants who are responsible and credit-worthy. This means that we can get your property filled quickly which is what you want. You don't want it sitting there empty for weeks.
If any repairs or decoration are required for your property, as one of the leading single family home property management companies in Carrollton TX we have tradesmen available whom we know and trust to do a good job at a fair price, although obviously you will have the final say on anything like that. We also process and collect your rent each and every month and send you the check. That means that, as an investor, all you have to do is bank your check. Leave everything else to us.