Owning a single-family home in Allen TX can be a great investment! But, that said, it might not be easy to manage the property once you rent it out. Renters can be a challenge. They are people, after all! And the fact is that when you do it yourself, you have to be there for them day and night.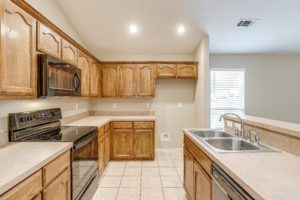 Let's face it, if there is an emergency it needs to be handled immediately, not left until you've got the time a few days later. We are thinking of things such as a plumbing leak. You can't leave that.
This is just one reason why so many property owners leave their single-family home property management in Allen, Texas, to us at North Texas Property Management. We know our name is a bit of a giveaway, but it's what we do. Manage rental properties.
We Manage your Single-Family Home For You
When you hand over your single-family home property management in Allen, Texas, to us, you don't have to do anything whatsoever about looking after it and taking care of your renters, because we do everything for you. In fact, the only thing that you have to do is to authorize any work that may need to be carried out. So, for example, if there is some decorating that needs to be done, we will find two or three quotes for you, and then all you have to do is to choose which decorator you wish us to use.
Oh, there is one more thing that you also need to do: bank your rental check each month! That's it.
So, you can go off for a month's holiday if you wish, happy in the knowledge that we are taking care of everything that needs to be done with your single-family home property management in Allen, Texas. If that plumbing leak occurs, we will get it fixed for you. Our team is standing by day and night, and we have emergency tradesmen that we can call on if the worst happens. You won't even know about it until you get back home.
Another very big advantage of our property management services is that we will keep your home occupied. If your tenant decides to move out, we know how and where to advertise – we use yard signs of course, and around 15 online websites – in order to get a flood of enquiries quickly. Then we will interview potential tenants, carry out credit checks, and so on, so that your property gets rented to a new tenant quickly, thus keeping your rental checks coming. After all, that is all that you really want.