Spring is a time to "come home." Well, our home is Plano, Texas, and we dominate the city as the best-in-class Plano property management service. We love all of North Texas but there's "no place like home," and our home is Plano.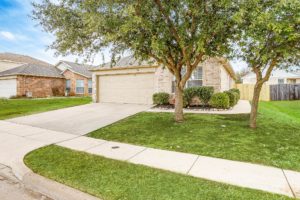 If you own a rental property in Plano, why not use our services to manage it for you? If you are doing it yourself, you will know that while it is lovely to have regular rental income coming in every month, there is a lot of work to do in order to keep it coming. Just to start with, you have to find a suitable tenant, and that can take weeks.
You have to comply with all the Texas Rental Property Codes, and the property has to be fit and habitable for a tenant. Then there can be issues in complying with the codes and ensuring that everything is as it should be. That may mean that you need to employ tradesmen to carry out certain works before it is up to standard. That's always difficult because, despite their reviews, you don't always know how good they are. Do you go for the cheapest one or will a more expensive one do a better job?
You Might Be Lucky, But You Might Not
When you advertise for tenants in Plano, McKinney, Allen or nearby communities in Texas, you have to interview them all and check on their credentials. But how do you do that? If you are a first-time landlord/lady, how do you know what questions you should ask them? Should you take them at face value? You might be lucky. Then again, you might not.
What happens if there is some sort of emergency at the property that needs immediate attention? What do you do?
What do you do if your tenant falls behind with the rent?
There can be all sorts of issues when you rent out a property, even if you are a serial investor and have several of them. This is why so many people use our Plano property management services, because we take care of everything for you for a small fee. Our team has the experience and knowhow to manage your property or properties so that you don't have to worry about anything. In fact, many of our clients have several properties in the North Texas area and they just hand over all the management to us so that all they have to do is bank their rental check each month.
If you are considering renting out a property in Plano and the surrounding area, or if you have several, talk to us about our Plano property management services. There's no obligation whatsoever, but you might just be surprised at what we can do for you.