At North Texas Property Management, we are not based in Carrollton. We are in Plano. But we do manage quite a number of properties in Carrollton for a variety of owners. After all, it's only a 15-minute drive and we pop over to Carrollton often. In fact, we are one of the major single-family home property management companies for Carrollton.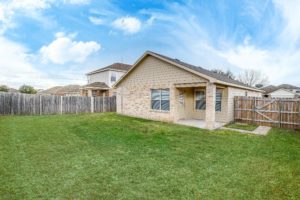 Managing a rental property can take up a lot of your time, especially if you are new to it. You might have been left a property in Carrollton as an inheritance for instance. It makes a lot of sense to rent the property out so that you have an ongoing extra stream of income while at the same time the property is increasing in value so that if you do want to sell it at some point you will get more money for it.
But there is all the hassle of renting out a property in the meantime. First, you have to find someone to rent it to. So, you have to advertise for renters. Then you have to interview them to decide which one you prefer. How do you know if they will pay the rent? They may seem very friendly and honest, but how do you know? As one of the leading single-family home property management companies in Carrollton, we know how to carry out credit checks in order to ensure, as far as is practical, that your renter is going to be a good payer and pay the rent on time.
It Needs to Meet Texas Rental Property Codes
If you have inherited the home, there may be things that need doing to it so that it meets the Texas Rental Property Codes and is clean and habitable. We have tradesmen to hand so we can obtain quotes for any work which needs to be done and then let you have them so that all you need to do is to tell us which quote to accept. Once your property is up to standard, we know where to advertise it so that we get a lot of enquiries. We do the credit checks and anything else that an individual owner may require, and then all you have to do is advise us which renter you wish to take on, so you get your rental checks coming in quickly.
As one of the foremost single family home property management companies in Carrollton, we also know what to do if the renter falls behind with payments, including dealing with eviction if necessary. It doesn't happen very often, but if it should do, there is due legal process to be carried out, but we deal with all that for you too.
At the end of the day, when you use us to manage your property, all you have to do is bank your rental checks.