Are you lazy? That's often seen as a negative characteristic, but humorous. At North Texas Property Management we love "lazy" investors! "Lazy" investors just purchase a home in somewhere like Plano, Frisco, or Carrollton, Texas, because they want a passive income stream.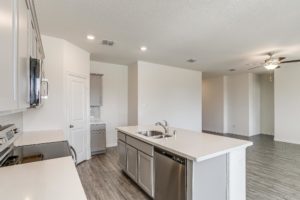 They outsource their rental property management to us because they don't want to have to deal with anything, which is fine by us. We work hard. They're lazy. Everyone's happy.
And if you are a property investor you are probably the same. This is true if you have one property or a hundred. In fact, if you have several properties the income is great, but the hassle gets greater and out of all proportion. There can just be too many issues to deal with at once. So, our rental property management service makes perfect sense.
The Same Is True If You Inherit A Property
The same is true if you have inherited a property and want to rent it out as an investment property. If you have no experience of single-family home rental property management, you won't begin to believe all the rules and regulations that you have to abide by before you can even start to advertise for a renter. And what do you do when you go on holiday? Let's say you want to spend a couple of weeks in Houston, Brownsville, or South Padre? Texas is a great state, after all, and you probably want to vacation and enjoy it. You can do that now that you have all that nice extra income coming in. But how do you look after your property when you are miles away and there is some sort of emergency? You can't really just hop on the next plane back, can you?
What do you do when your renter fails to pay the rent? It is a sad fact that the pandemic hit many people who, for one reason or another, lost their jobs. They could have been the perfect tenant but suddenly there is no money coming in, and a lot of those people are still struggling for no fault of their own. If you are a kind-hearted sort of person, you might go along with it for a bit, but you can't have someone in your property who is not paying the rent for any length of time. How do you go about evicting them? It's not a very nice thing to have to do under any circumstances, but nonetheless essential.
However, when you use our property management service at North Texas Property Management, we deal with absolutely everything for you – and that includes an eviction if it should become necessary. Then there is only one thing left that you have to do and that is to bank your rent check every month.