May 23, 2022 – Plano, Texas. North Texas Property Management, a best-in-class rental property management company in Plano Texas is proud to announce a new update to its residential property management page. Property investors focused on a portfolio of single-family homes can find a local team specialized in managing the work in Plano, Garland, and other communities North of Dallas.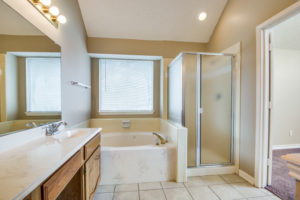 "We know managing single-family home rentals requires a specific kind of attention, and that is why it's our specialty," explained Jason Marascio, North Texas Property Management CEO. "We love to work with investors with home rentals in the DFW suburbs! Whether they are in charge of a single property or several, they can speak to us about how to move forward and care for their investment."
Persons interested in residential property management in the North Dallas suburbs can review the updated page at https://www.ntxpm.com/residential-property-management/. Property investors may require the support of a top residential property management team to take on daily responsibilities, especially in bustling cities like Plano, Garland, Mesquite, and other suburbs north of Dallas. NTXPM supports retirees and single-family home rental investors with small or large portfolios. Services include tenant interviews, background checks, and 24/7 tenant emergency repair calls. The company maintains a record of all property expenses and rental records. An end-of-year accounting is provided to assist with investor tax requirements. NTXPM is located in Plano, Texas, and supports the surrounding North Dallas Suburbs such as Carrollton, Princeton, McKinney, and Allen. To view an example of the company's city-specific landing pages, interested persons can review the page for property management in Garland, Texas.
INVESTORS FIND A TEAM WHO "EAT, SLEEP, BREATHE" RESIDENTIAL PROPERTY MANAGEMENT
Here is the background on this release. Housing options in the North Dallas Suburbs can vary from apartment living to family-style residential neighborhoods. Apartments could require on-site managers to handle 24/7 tenant and property issues. The same oversight model will not work for single-family home rentals. It may take a professional to provide consistent attention to problems such as emergency repair calls, site inspections, and rent collection. Property investors could appreciate the support of a firm familiar with the challenges of overseeing rental houses in the Texas area. A team of local experts focused on home are committed to residential property management in the North Dallas Suburbs.
ABOUT NORTH TEXAS PROPERTY MANAGEMENT
North Texas Property Management Company is a top-rated property management company servicing rental property owners' needs in the North Dallas area of North Texas. The company's property managers handle residential rental properties in McKinney, Richardson, and Allen, Texas. NTXPM also covers single-family home property management for Frisco, Plano, Carrollton, Garland, and Princeton, Texas. Real estate investors and rental property owners may want a property management company around North Dallas that will take the burden of physically and financially caring for, maintaining, and managing their rental homes. The team supports both the needs of renters and landlords in the North Dallas suburbs.