It is quite often the case that when someone dies, they leave their home to family or friends. Now that represents quite a nice chunk of money, particularly if there is no outstanding mortgage on it.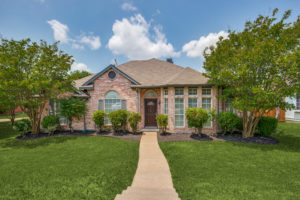 If it should happen that you inherit such a property, one of the things that you can do – quite obviously – is to put it on the market and take the cash. Alternatively, you could keep the property and rent it out, so giving you another income stream without having to do anything, while at the same time the property increases in value so that if you want to sell it in the future you will make even more money.
You might not be so lucky as to inherit a property but want to get your foot on the ladder of buying and renting out properties, for much the same reason. You can gradually buy more properties and have a great income for doing very little, and who doesn't want that?
There Is An Issue with Single Family Homes here in North Texas
Unfortunately, there is an issue here, and that is that there is actually quite a lot of work involved in renting out single-family homes. Just to begin with, you have to ensure that the property meets all the state regulations here in Texas, and there are quite a lot of those. Whether it's Plano or Richardson, Carrollton or Little Elm, the cities in and around North Texas are booming with home sales and with homes as rentals.
Assuming that you own a property, you then have to advertise for renters. When you get some applications, you then have to interview those potential renters and decide which one to let the property to. But how do you decide? Gut instinct? You want a renter who is going to pay the rent on time every month, otherwise what is the point? How do you know? If you let it out and then find that the renter is not paying the rent, you will need to evict them, and that isn't an easy job. You also want someone who will look after your property, not trash it.
Then, if the renter decides to leave after a few months, you have to start all over again.
This is why so many property owners in Texas look for property managers for single family homes to take care of all the hassle. But there are not that many property managers for single family homes, because most property managers prefer to look after complexes and condominiums instead.
The good news is that, at North Texas Property Management we actually are property managers for single family homes, and we are happy to look after a single property, or half a dozen. So, if you have inherited a property, or are just starting out on the investment property road, come and talk to us. We'll take care of the hassle.