Many investors are snapping up single family homes in Plano, McKinney, Richardson and other communities in North Texas. It is a great way to have a second income and at the same time have an investment which will grow in value. This is why so many people are getting into the market.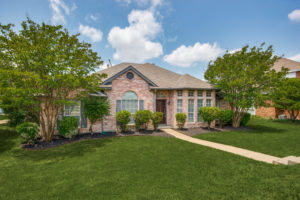 But if you own a rental property, you also have the problems of managing it. And if you have never managed one before, you may be in for a bit of a surprise.
To begin with, rental property management includes making certain that the property meets all the Texas Rental Property Codes, and that it is clean, presentable, and habitable. This can often mean that there is work to do in order to bring the property up to standard. You also need to register it with the city requirements for rental properties, and also arrange a city inspection before you can rent it.
Once you have done all that, you then obviously need to advertise the property in order to find a renter, but just to begin with, where should you advertise? What is the best medium to find a good renter quickly? And when we say a good renter, we mean one who is going to pay the rent on time. We also mean a renter who is going to treat the property with care, and not have parties of 50 or 60 people all on dope.
How Do You Know?
The problem here is, how do you know? It is often the case that people who are going to be the worst renters are very well behaved when you interview them, because they want to rent the property. This could be because their previous landlord has thrown them out for bad behavior and/or not paying the rent! How do you know?
Then there can be other issues with rental property management. It can be the case that you have the perfect tenant who has a good job and has always paid the rent on time at his or her previous home but can suddenly lose their job. This happened a lot during the pandemic, with previously good renters suddenly out of work through no fault of their own. What do you do? Sympathize, yes, but you can't have a renter who doesn't pay the rent.
All of these are reasons why many property investors in North Texas use our rental property management services at North Texas Property Management. We are geared up to deal with all of the hassle of property management. Then all you have to do is to sit back and bank your rental check each month! Our homebase is Plano Texas but we also service Allen, Richardson, McKinney and other suburbs here in the area north of Dallas.
That's the smart way to do it.