Richardson, TX, is a rapidly growing city, having had a population of just under 92,000 at the 2000 census. Today that has grown to 120,000, which is an increase of nearly one third in just over 20 years.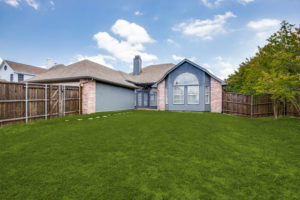 As such, it is a great city in which to own a rental property because if more and more people want to live in the city, you can command higher rents. In August 2016, Richardson was named the 3rd overall best real-estate market in the United States by WalletHub.
Richardson is home to the University of Texas at Dallas, and there are over 5,000 businesses within the 28 square miles of the city. Insurance is big business here, and so is telecommunications. Many of the world's largest telecoms and networking companies have a base here, including AT&T, Verizon, Cisco Systems, Samsung, ZTE, MetroPCS, Texas Instruments, Qorvo, and Fujitsu.
So, Richardson is a great city in which to own rental property, but of course, when you rent a home out you have al the hassle that goes with doing that. Many people believe that renting out a home is just a matter of collecting a rent check every month, but there is a lot more to it than that, of course. If only it were that simple!
A Steady Income Stream: A Rental Property in Richardson TX
But having said that, letting out a property gives you a steady income stream – or it should do – and you have an investment that is growing at the same time. And if you want to get rid of the hassle of renting a home in Richardson, then at North Texas Property Management we are only just up the road in Plano. We love coming to Richardson and handling Richardson, TX, property management for our clients.
Indeed, our Richardson, TX, property management service will take care of absolutely everything for you, so that all you need to do is, indeed, just bank that rental check each month. This gives you total peace of mind, because if you own a single family home, what happens if there is a storm and shingles get blown off the roof while you happen to be on holiday in Europe? What if your renter finds there is a plumbing issue with water leaking from the bathroom to the downstairs kitchen at 2.00 am?
At North Texas Property Management, our Richardson, TX, property management service is geared up to handle all of these types of incidents. So, if a plumber is needed at 2.00 am, all your renter needs to do is to call us and we will have one on the way fast. This keeps your renter happy and saves your property from getting damaged. All while you were tucked up in the land of nod.