In some respects, Texas is an "easy" state to manage a rental. It's pro-owner, as opposed to pro-tenant states like California or New York, but tenants still have many rights.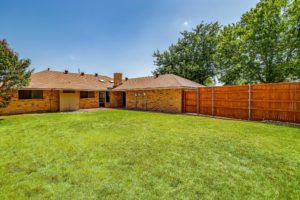 It's also known to have more reasonable prices. However, there are still a lot of things to comply with in the Texas Rental Property Codes. Properties must also be clean, presentable, and habitable.
Unfortunately, this can mean different things to different people, so this is one reason why so many people who are managing a rental in Texas, decide to hand everything over to our property managers – lock, stock, and barrel.
Just to begin with, it can be very confusing if you have never managed a rental property before. For example, you may have inherited a property that you don't need to live in yourself, but that you don't want to sell. Maybe you would prefer to keep it so that it increases in value and at the same time you can get a steady income from it.
However, if you are in this position, you are starting managing a rental in Texas from square one, so you probably know nothing about the rental codes. You may not know how to advertise your property. You may have no idea how to select an appropriate tenant. And you may also have no idea of what rent you should charge.
It's What We Do for a Living
At North Texas Property Management, we can help you with all of these things because managing a rental in Texas is what we do for a living. We will happily send out one of our senior leasing consultants. He or she can look over the property and evaluate the overall condition, advise you of what may need to be done in terms of cleaning, repairs, painting, yard preparation, and so on, and also will be able to advise you of the sort of rent that you can get and the amount of deposit that you should require. This is all entirely free of charge.
However, you may very well decide that it is worth the small fee that we charge to hand everything over to us so that you don't have to do anything whatsoever. We know how and where to advertise in order to get a lot of enquiries so that your property is let as soon as possible. You don't want it standing empty for weeks on end.
We also have a team of tradesmen who will be able to tackle any work which needs to be done in order to bring the property up to the required codes.
This leaves you with just one thing to do – and that is to bank your rental check every month! In summary, when you're looking for a top-rated property management team for a single-family rental, please do call us!