McKinney is one of the most "family friendly" communities in Texas. Folks love the fine schools, and the suburban lifestyle. In fact, McKinney is one of the fastest-growing cities in the US.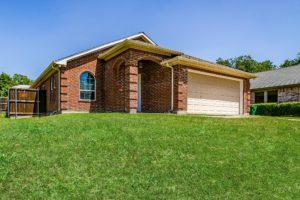 In the 2010 census, the city's population was 131,117, making it Texas's 19th-most populous city. Ten years later, in 2020, it's population was 195,308! In fact, it is the third fastest-growing city in the US today!
Investors love McKinney too – and they are snapping up investor-owned properties such as single family homes for sale in McKinney. If you are an investor, it is a great place to make your money grow.
But along with property investment comes another issue: finding quality renters in McKinney. When you rent out a single family home as a rental, whether it is in McKinney or anywhere else, there are two main considerations. You want renters who pay the rent on time every month, and you want renters who will take care of your property and not treat it as a place for growing cannabis or throwing wild parties every weekend with everyone getting paralytic drunk.
So, how do you set about finding quality renters in McKinney Texas? You come to us at North Texas Property Management. Managing rental properties in McKinney – and other North Texas cities – is what we do. We started out in life as property investors ourselves, so we know what being an investor is like from a personal point of view.
We Know Where to Advertise
Just to start with, we know where to advertise to get high call volumes from potential tenants every day and finding quality renters in McKinney. We specialize in rental property management. We advertise in about 15 places, some online, and this means that we can get your property filled with a tenant in a short time frame. You don't want it sitting there empty for three months when it could be earning you money.
We also have a team of tradespeople at our beck and call. This means that we can handle any issues that are necessary before your property can be put on the market, so that it complies with all the Texas Rental Property Codes and is fit and habitable. That also includes emergency callouts. If there is some sort of emergency you want it fixed quickly, even if it is in the middle of the night.
We can also deal with eviction if it is required. It can happen that a tenant can fall in arrears with the rent, especially since the pandemic when many jobs simply disappeared. It may not be the fault of the tenant if they become unemployed, but nonetheless you cannot let them stay in your property rent-free. So, if it should become necessary, we will deal with the eviction process for you as well and get you another quality renter.