Property investors are snapping up rental properties here in Plano, since there is quite a demand for them. The city has a population approaching the 300,000 mark and is also home to the headquarters of many well-known companies such as J C Penney, Cinemark Theaters, Huawei Device USA, Zoe's Kitchen, Tyler Technologies, Toyota North America, Capital One Finance, and Pizza Hut, to name just a few.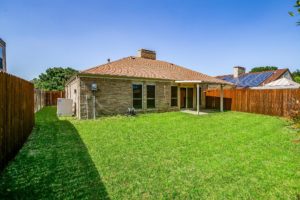 This means that many people come to live in Plano in order to work at these companies for a few years, and they obviously need somewhere to live. Some of the companies have a considerable number of employees. J C Penney employs 2,420, Toyota North America 2,900, and Capital One Finance no less than 5,500!
Obviously, this means that owning an investment property can be very profitable. However, this comes with its' own issues, and this is why we provide investor-owned property rental management in Plano at North Texas Property Management.
Of course, when you own a rental property there is nothing whatsoever to stop you from taking care of all the management of your property, or properties, yourself – if you have the time and the inclination! But the simple fact is that many property investors have neither the time nor the inclination because it can get very involved. So, our investor-owned property management in Plano is the way forward.
Texas Rental Property Codes
Just to begin with, you have to make certain that your properties meet the Texas Rental Property Codes, as well as being clean and habitable. But then there is the issue of finding renters. And not just any renters, but renters who will take care of your property as if it was their own home, and most importantly, pay the rent on time!
But how do you know? Where should you advertise for renters in the first place? And do you really want to show a series of potential renters around your property and sit down with all of them, one after the other, and discuss your requirements and answer all their questions? Answer: probably not. Even if you did all that which renter would you choose? How do you decide? Gut instinct?
When you use our investor-owned property management in Plano, you don't have to worry about any of that. We do it all. Then we'll tell you which of the potential renters meets our criteria, and you can make the final decision.
Of course, we also take care of everything else. Preparing the property. Complying with all the state requirements. Being on hand with expert tradesmen if the toilet starts to leak at 11.00 pm. And collecting the rent.
All you do is to bank your check.