Property management is a "team" sport. It's not just one person. It's not just you the investor. Although, actually, in one sense it could be.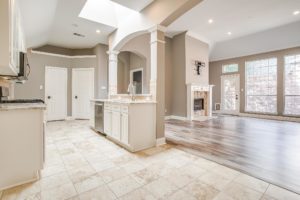 It's not just you the renter (definitely, not). It's not just one person who manages the move-in or the move-out. It's not just one person who manages the appliances when they break.
If you are a property investor, there is nothing whatsoever to stop you from running the whole show on your own. If that's what you want to do.
But in our experience at North Texas Property Management, that is not what most property investors want to do. Let's face it: if you are investing in property, you are doing it for two main reasons: (1) you get a regular monthly income from the rent, and (2) your property increases in value. That's it. You are not doing it for love or because you want to help people out. You are doing it for profit. And that's fair enough. That is what any business is about.
It IS A Business
And it is, after all, a business. But as with any business, unless you are a sole trader and are happy to do everything yourself, you need employees to work for you and take on all of the work. All you do is oversee them. You own the business and therefore make all the profits, while you pay them a salary for doing the work and running it. Fair do's as they say.
So, if you are in the property business in Plano, Texas, what you really need is the best Plano, Texas, property management team to do all the work for you. That way, you collect your profits – in this case the monthly rent – while others do the work.
You don't want your renter calling you up at 10.00 o'clock in the evening because the shower head has broken. That's why you need us as your best Plano, Texas, property investment team to deal with all that sort of stuff.
And we are, indeed, a team. There is a whole bunch of us who take care of all of the day-to-day business of managing your property / properties so that you don't have to. We look after a lot of properties, not just in Plano, but in all of North Texas, and that means that when you use us you have time freedom. Ultimately, that's what it is all about.
You can do what you want, when you want, safe in the knowledge that your best Plano, Texas, property management team is here at all hours to deal with whatever happens.
That's what we do. We give you time freedom. And there is nothing better than that.