If you are a property investor looking for a city in which to invest, then consider Garland. It is quite a big city with a population just shy of 250,000, which makes it the 93rd largest in the US, and it is a relatively affordable city in the Dallas area.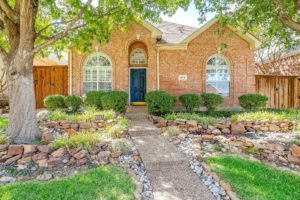 Indeed, it is within the Dallas "commute" zone. So, Garland, TX, rental properties can be a great investment.
But then, if you are like most sensible property investors, you will want a property investment manager to look after it. After all, you invest in property so that you don't have to work, but just enjoy a steady income, so why get involved in all the day-to-day grind of running the property? There can be a lot of work involved in running a rental property, particularly when things go wrong or there is an emergency of some sort or other.
Step forward, North Texas Property Management.
Property management is what we do. And the really good news is that – wait for it! – we are based in Plano, only ten miles away – or according to Google, 17 minutes by car. So, we are perfect for Garland, TX, rental properties.
We have been managing rental properties for many years now, having started out as property investors ourselves, and then realizing just how much is involved in the day to day running, and at the same time how few property managers there seemed to be who could do the job right. We knew that there had to be a better way, and so we started by managing a few rental properties for other investors, and we have just grown from there to the point where we are now one of a handful of top property managers in North Texas.
Every Type of Service You Will Ever Need
Our property team has grown so that we have on board everybody and every type of service that you could need as a property investor. We have emergency plumbers, emergency electricians, emergency glass companies – emergency pretty much everything – so that when the worst happens, all that your renter has to do is to call us and we'll have someone on the way to fix it immediately.
We take care of everything for you, from the moment that you buy the property. So, we cover all the State and City codes, and we can provide whatever services you need for making a property clean and presentable. We also know exactly where to advertise so that you get a stream of applications and your property filled quickly. You don't want it sitting there empty.
With our Garland, TX, rental properties management service, all you need to do is to bank your monthly rent check.