Our goal at North Texas Property Management is to be the best property management team in Plano, Frisco, Allen and all the communities of North Texas, one property at a time. This means from the time an investor purchases a rental to the time we make the first tenant lease, we work hard to be the best for everyone: both the investor and the tenants.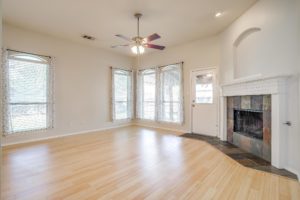 We are not the biggest property management team in Plano, or for that matter the rest of North Texas, but our aim is always to be the best property management team. When you invest in property all you want is your properties full of good tenants and your rental checks coming in on time every month. That's it. All the rest of it is hassle. We should know. We are investors ourselves!
So, we know first-hand exactly what it is like to own and manage properties. We started out by buying and renting out properties for ourselves. Then, other investors saw what we were doing and were impressed, so this is why we set up our property management company. Being the best property management team in North Texas is of extreme importance to us. To give you an idea, when we first set up the company, for the first five years we didn't advertise our services at all, because our business expanded entirely on referrals!
We Do What Other Property Managers Don't
We also do what other property managers don't want to do, and that is to manage single family homes. This means that if you have perhaps inherited a property as opposed to being a professional investor with a string of properties, we will still manage it for you. Many other property managers are not interested in the "little guy", but we care.
Let's face it: that is important because if you only have a single property and no experience you can be in difficulties. Perhaps there's a storm that blows shingles off the roof or there is a plumbing leak that needs emergency attention. What do you do if your tenant rings you at midnight because there is water pouring down from the ceiling? Boot up your laptop and start searching on Google for an emergency plumber? Furthermore, is it safe to go abroad on holiday for two weeks?
When you use our services, your tenant rings us. We ring our emergency plumber, and he's on his way. To us, that is what being the best property management team is all about.
If you are new in the property rental market, we can help you with that as well. We will visit your home and make recommendations regarding any necessary repairs so that your home meets the Texas codes. We will also give you a free evaluation so that you know the sort of rent you can expect to get. Whether you are a beginner or an old hand, we can take all of the hassle off your shoulders.