Is Plano booming, or what? Back in 1960 – that's only 62 years ago – the population was 3,695. In 1970: 17,872. By 1990: 128,713. In 2000: 222,030. The 2020 census: 282,974! If that isn't booming, we don't know what is.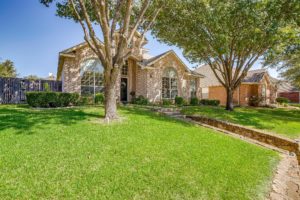 All of which makes Plano a great city for property investors because lots of people want to live there. That means that you can get better rents than in other cities that are not so popular.
Believe us, at North Texas Property Management we should know. Plano is where we were "born and bred" and where our office is today. But crucially, our founders, Jason and Jenny Marascio, started by investing in properties themselves. Other investors heard what they were doing and wanted to emulate their success, so they called upon Jason and Jenny to help them locate and manage their own properties.
This led to the formation of the company which today manages over 50 million dollars' worth of real estate in North Texas with a lot of experience of finding investment properties in Plano, TX, as well as the rest of the Fort Worth / Dallas / North Texas area.
Nobody Is More Qualified to Help with Property Management
So, if you need help in finding investment properties in Plano, TX, you could not find people more qualified to help you. Having started from the ground up, we know what property investors are looking for, and we also know what things to avoid. We totally understand how to advertise for the right sort of renters, and how to take care of everything for the investor. It's an old saying, but true, that when you invest in property, all you want is to collect the checks. You do not want all of the day-to-day hassle of running it.
Let somebody else do all that. In this case, let us do it for you. We have everything that you will need as a property investor including all of the tradesmen required to service your properties. This includes emergency repairs at night, on Thanksgiving Day, Christmas, or any other time.
We advertise with yard signs, but we also use about 15 different online advertising websites which provide us with a constant flow of enquiries when a property is vacant. Let's face it: you don't want to spend money buying a property and doing it up, and then having it sit there empty for three or four months! You want good tenants in there ASAP.
Of course, it all starts with finding investment properties in Plano, TX, so let us know the sort of properties that interest you and we'll be happy to help you.