Single family homes are still selling like hot cakes in Frisco! You can't beat this affordable, suburb in the North Texas area. But once you own a Frisco, Texas property, how can you make it easy? Finding a Frisco, Texas, property management team is how.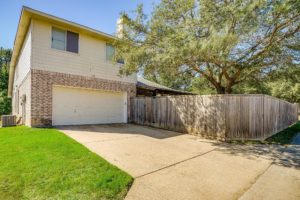 It's a well-known fact. Managing a rental property can be time-consuming and a lot of hard work. But as a property investor you are only interested in two things. The first is having a regular, steady income. Tick. The second is having an asset that grows in value over time, preferably faster than inflation. Tick.
That's it. That is ALL that you want. But unfortunately, it isn't all as easy as that. There is another little thing which gets in the way, and that is looking after the property. Oh, and finding the right tenants. Oh, and carrying out repairs and decoration. Oh, and ensuring that your property complies with all of the Texas codes. Oh, and dealing with tenants who fall behind on the rent and then having to get them evicted by using court proceedings. Oh, and then advertising for another tenant!
It ain't easy!
Making Property Investing A "Doddle"
This is why smart investors look for a Frisco, Texas, property management team that can handle all of the aggro, so that all you actually do have to do is to collect your checks. Now that makes property investing a "doddle" – and it is why you got into it in the first place!
So, if you own a property, or properties in Frisco, Texas, or for that matter anywhere else in North Texas, why not hand all the aggro over to us at North Texas Property Management. The clue is in our name. It is what we do.
Yes, you can forget all about advertising for tenants, interviewing them, trying to decide which one will pay the rent on time, getting references, bringing the property up to scratch in order that it complies with all of the necessary codes, collecting the rent, being available at all hours of day and night if there is any sort of issue with the property such as storm damage for instance, sorting out tradesmen to fix anything that may go wrong, etc., etc., etc.
When you use our Frisco, Texas, property management team, you can forget all about that because that's what you pay us for. We deal with all of the aggro so that you don't have to.
This way, it enables you to enjoy all of the steady income and an asset that increases in value, without any of the rest of it. If you think about it, it is just common sense.