At North Texas Property Management, we are widely regarded as not just the top property managers in Plano, Texas, where we are based, but throughout North Texas.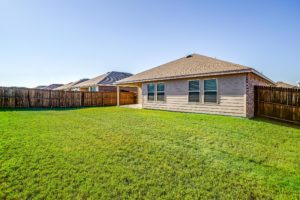 All right, we would say that, wouldn't we? But don't just take our word for it. Check out our testimonials and see what our investors think. (It's under the Owners link at the top of the page).
Why are we so highly rated? Well, apart from the fact that we have been in business for very many years, we are also property owners ourselves. In fact, that is how we got started. So, when it comes to property management we have "been there, done that".
That's not to say it wasn't a slog: it was! But we found ways of dealing with issues that crop up all the time when you own rental properties, and it wasn't very long before other investors came to us and asked us if we could help them. From that point on, when we set up North Texas Property Management in response to the demand, for the first five years, all of our business – all of it – was on referrals alone! That will give you some idea of why we are regarded as the top property managers in Plano, Texas.
No Greenhorns!
Our property management team in Plano, Texas, consists only of property managers with deep experience in the industry. We don't hire any greenhorns! So, we can manage your investment properties "from soup to nuts" as the old saying goes. We service not just Plano, but also Richardson, Allen, McKinney and other cities here in prosperous North Texas.
Obviously, we understand all of the legal requirements for renting out properties, and we can advise you of exactly what you need to do when you buy a new property in order to ensure that it complies with all the codes. So, you can have peace of mind that your property is in perfect condition.
Of course, once you have a rental property ready to rent out, you need to find renters. What you don't want is it sitting there empty while you struggle to find a renter who will take care of your home as though it was their own (which in one sense it is) and equally importantly pay the rent on time every month.
Experienced Property Managers
With all of our years of experience as top property managers in Plano, Texas, we know exactly where to advertise in order to obtain a steady stream of enquiries. We also know how to check out potential renters so that you get people who will behave and not hold cannabis parties every weekend!
Of course, we also have a team of tradesmen who can handle any repairs or other requirements, including emergency callouts in the night.
All of which leaves you where you want to be, which is just banking your rental checks and doing nothing else.