Plano, Texas – 27 December 2022. North Texas Property Management, a best-in-class rental property management company based in Plano, Texas, and serving Collin County (including Frisco, TX) and all of North Texas is proud to announce a new post.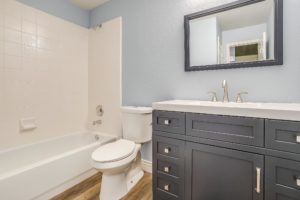 Property investors may be interested in the financial benefits of owning a single-family home rental but would prefer to leave the daily responsibilities to someone else. The recent post for investment property management in Plano can help investors find the proper support.
"Investors have found that a home rental in Plano is a great way to increase their portfolio. Property investors who work with us quickly realize the only thing they need to worry about is watching their properties gain equity," explained Jason Marascio, North Texas Property Management CEO. "We handle everything else from tenant issues to property maintenance and emergency repairs. Investors need only to collect the check!"
Property investors and residents managing a home rental can review the new post by North Texas Property about investment property management in Plano, Texas, at https://www.ntxpm.com/2022/11/16/people-invest-in-property-for-a-steady-income-just-to-collect-the-checks/. The professional team of property managers (https://www.ntxpm.com/our-staff/) manages single-family homes, townhomes, and condominiums in the North Dallas suburbs. NTXPM responsibilities include tenant background checks, processing new renters, collecting rent, and answering emergency tenant calls. The firm also handles home inspections, maintenance, and repairs of rental properties.
Families searching for a new rental home in the North Dallas suburbs can contact the professional property management team for support. The company office is in Plano (https://www.plano.gov/) and serves nearby Texas communities, including McKinney, Frisco, Richardson, Carrollton, and Garland. NTXPM staff comprises many long-time residents with diverse backgrounds in real estate, property investing, and property management. Many of the firm's staff have a long history living in the area and can provide extensive knowledge about the North Dallas environs.
INVESTORS EXPERIENCE HASSLE-FREE INVESTMENT PROPERTY MANAGEMENT IN PLANO, TEXAS
Here is the background on this release. Managing several home rentals in the North Texas suburbs can be a heavy burden for property investors. An investor may be willing to make the financial sacrifices to support a rental yet prefer to avoid the hassles of a landlord. Finding the best investment property management team in Plano may be the answer. Property Investors can find a group of local experts skilled in handling tenant support, property maintenance, and monthly financial tasks for a single-family home rental.
ABOUT NORTH TEXAS PROPERTY MANAGEMENT
North Texas Property Management Company is a top-rated property management company servicing rental property owners' needs in the North Dallas area of North Texas. The company's property managers handle residential rental properties in McKinney, Richardson, and Allen, Texas. NTXPM also covers single-family home property management for Frisco, Plano, Carrollton, Garland, and Princeton, Texas. The team supports both the needs of renters and landlords in the North Dallas suburbs.