If you are a property investor and are looking for Plano's best property managers to look after it for you, then you need North Texas Property Management. We take care of all of the day-to-day grind of running investment properties so that our clients don't have to.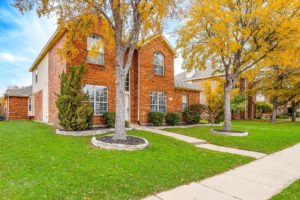 Going back, we learned property management the hard way because our founders were property investors themselves. They started by buying and selling properties, and then diversified into renting properties. Let's be honest, if you have a property that you are renting out, you have regular monthly income – or at least you should have – while your investment is growing in value over the long term.
It sounds like the perfect situation, and indeed it is, but there is one fly in the ointment. That is all of the work that you have to put into managing your property.
So, the answer is, if you have properties in Plano and perhaps other cities in North Texas, to hand over all of the management of those properties to Plano's best property managers. That way, you can sit back and relax.
Certainly, there are occasions when we need to contact our clients for one reason or another. For instance, there may be some work that needs doing on a property. A renter may have just left and perhaps some redecoration needs to be done. That is something that needs to be carried out every so often in your own home as well as your rental properties.
A Team of Top-Notch Contractors
But the good news is that we have a team of contractors that we have built up over the years, and not only are they top-notch at what they do, but they are not expensive. So, if your property needs redecoration, we get a quote from one of our team, and then check with you to see if it is acceptable. We also have emergency electricians, plumbers, roofers, and more.
But for most of the time, you really do not need to do anything at all. So, if a renter gives notice, we will check the property over and advise you of any necessary work. At the same time, we will advertise for new tenants for you. We interview them and show them the property, and we also check on their credit status if required. After all, when you are letting a property, you want to be sure of a steady rental income.
We make sure that your property is compliant with the Texas rental codes and arrange for the city inspector to visit. As Plano's best property managers our aim is always to take care of everything for you so that you really don't have to worry about anything whatsoever.