If you are a small property investor with perhaps just one rental home, or maybe even four or five, it is not just a question of letting your property and then sitting back and collecting a rent check every month. Sure, that's the way you'd like it, but there are lots of things that you have to do as a property owner.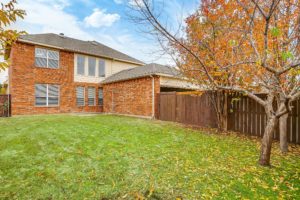 Not only that, but if you add to your investments and begin to grow the number of homes that you have, it becomes more and more complex. You may buy a property, but it is not in a proper condition. It may be that it was cheap, for that reason, which is fair enough, but then you need to handle all of the repairs and updates that may be required, at the same time making certain that everything complies with the Texas rental codes.
Next, you need to schedule a visit from a city inspector in order to ensure that you do, indeed, comply with all the conditions. Assuming that your property passes, you then have to advertise for renters. Do you know where to advertise so that you get a lot of inquiries? Even assuming that you do, you then have to make appointments for each and every potential tenant and show them around the property.
Of course, the most important thing from your point of view as a landlord is that you want a tenant who will pay the rent on time every month and also look after your property. You don't want a tenant who holds drug parties every weekend! Or, worse still, sets up a cannabis plant in the loft! But how do you know who will be a good tenant? If you have ten potential tenants, which one are you going to choose?
So Much Hassle: Let Us Manage Your Property For You
It is all so much of a hassle. This is why you are far better off by leaving all of the nitty gritty to us at North Texas Property Management, as the top property managers in Frisco, Texas, as well as Plano, McKinney, and other communities in and around Plano.
We are not known as top property managers for nothing. We have been managing properties for landlords for years, and we originally started out as property owners ourselves, so we know full well all of the potential pitfalls. We know where to advertise to get good tenants, how to check them out, and so on. We also have a team of contractors on standby in case anything goes wrong, such as a plumbing emergency in your property.
Some people will tell you that they "strive" to be top property managers. We don't tell you that because we have done all the striving!
Quite simple, we are the best property managers in Frisco, Texas, bar none.