June 27, 2023 – McKinney, Texas. North Texas Property Management, a Texas-owned rental property management company based in Plano, Texas, is proud to announce updated content on "make ready service" offerings.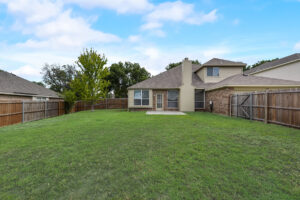 The program explains the process of preparing a rental for a new tenant and cleaning up after a renter has terminated his or her rental. Property investors can hand over the time-consuming work of rental preparation in McKinney, Plano, and other North Texas cities to a local team of rental property management experts.
"The most daunting work of owning a home rental can be the maintenance before and after tenant use. Not every tenant leaves the property in good shape. We understand the time it takes to fix a home up and get it ready for the next renter," explained Jason Marascio, North Texas Property Management CEO. "Our personalized 'make ready service' is the answer to a quick turn-around for investors in single-family homes throughout the DFW metroplex."
Property investors and owners of single-family rental homes can review the updated page by North Texas Property Management at https://www.ntxpm.com/make-ready-service/.
"Make ready service" offerings manage rental preparedness for new tenant use. The work can include coordinating local vendors, including the following: cleaners, painters, locksmiths, electricians, plumbers, and window and roof repair. A local property management team handles a list of top-of-the-line local subcontractors to assist in the laborious work. NTXPM supports property investors with managing and caring for single-family homes, condos, and townhomes around the North Texas suburbs. Residents ready to rent a house and property investors can contact the company for a free rental property evaluation service https://www.ntxpm.com/free-rental-property-evaluation/. North Texas Property Management helps property owners in Texas neighborhoods such as McKinney, Plano, Richardson with best-in-class property management services.
MAKE READY SERVICE SAVES VALUABLE TIME FOR McKINNEY AND PLANO RENTAL PROPERTY OWNERS
Here is the background on this release. One large challenge in property management is tenant turnover. The time to prepare a rental home for the next tenant after cleaning up after a prior tenant might take months. Each month a rental home remains empty, a financial investment loses money. Single-family home property investors may need help to juggle various contractors to clean, fix and prepare a home for the next renter. Using a professional "make ready service" in McKinney, Plano, or other North Texas cities to coordinate repairs and maintenance could save time and money. A property management team in Plano, Texas, provides "make ready service" for rental homes in the North Texas suburbs. Single-family home rentals in neighborhoods like McKinney can receive a quick turn-around between tenants.
ABOUT NORTH TEXAS PROPERTY MANAGEMENT
North Texas Property Management Company is a top-rated property management company servicing rental property owners' needs in the North Dallas area of North Texas. The company's property managers handle residential rental properties in McKinney, Richardson, and Allen, Texas. NTXPM also covers single-family home property management for Frisco, Plano, Carrollton, Garland, and Princeton, Texas. The team supports both the needs of renters and landlords in the North Dallas suburbs.