We're going to take a wild ride and explore the vibrant city of Plano, Texas. Nestled in the glorious region just north of Dallas, Plano has become one of the shining stars in the Lone Star State.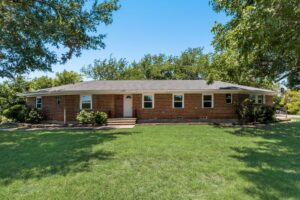 From its thriving economy to its family-friendly environment, Plano has a lot to offer. So grab your cowboy hats and let's dive into the three key facts that make Plano stand out!
Fact 1: Plano's Booming Economy
Plano isn't just any run-of-the-mill city. It's a powerhouse when it comes to economic growth. This city boasts an impressive job market, attracting numerous Fortune 500 companies and tech giants. The influx of these businesses has created a wave of job opportunities, ensuring a stable and prosperous environment for residents.
Fact 2: Unparalleled Quality of Life
Plano isn't all work and no play! The city prides itself on its exceptional quality of life. With a plethora of parks, recreational facilities, and cultural attractions, Plano offers something for everyone. Whether you're a nature enthusiast looking to explore the scenic Oak Point Park and Nature Preserve or a history buff eager to discover the Heritage Farmstead Museum, Plano has it all. The city also boasts top-notch schools, making it an ideal destination for families seeking a nurturing and educational environment for their children.
Fact 3: Retail Heaven
Shopaholics, rejoice! Plano is a retail paradise. The city boasts some of the finest shopping destinations in the region. The Shops at Legacy and The Shops at Willow Bend are two prime examples of retail meccas where you can indulge in a shopping spree to your heart's content. With a wide range of boutiques, luxury brands, and delectable dining options, Plano has become a go-to destination for retail therapy enthusiasts from all over.
Now, let's talk about the exciting opportunities that exist for rental properties in Plano. With its rapidly growing economy and ever-increasing population, many families are flocking to this thriving city. While some may prefer to own a home, there's a rising trend of families looking to rent a single-family home instead. Why, you may ask?
Firstly, renting provides flexibility. Families who are relocating or testing the waters before committing to a permanent home find renting to be an excellent option. They can enjoy the benefits of Plano's remarkable amenities and vibrant community without the long-term commitment of homeownership.
Secondly, renting offers a hassle-free lifestyle. Plano has a variety of rental properties, from spacious homes to stylish apartments, catering to different needs and preferences. Renters can enjoy maintenance-free living, as landlords take care of repairs and property upkeep.
Lastly, the rental market in Plano is thriving. With the influx of newcomers and the city's strong job market, the demand for rental properties is high. This creates an excellent opportunity for real estate investors and property owners to generate a steady income stream.
So, whether you're a family looking to explore the wonders of Plano or an investor seeking a thriving market, the rental properties in Plano offer a golden opportunity. The city's strong economy, remarkable quality of life, and growing population make it an attractive destination for families who seek the best of both worlds: the comfort of a single-family home and the freedom to explore all that Plano has to offer.
Plano, Texas, truly shines as a vibrant and dynamic city in the heart of North Dallas. With its booming economy, family-friendly atmosphere, and attractive rental market, it's no wonder that Plano has become a shining star in the Lone Star State. So saddle up and join the Plano party, y'all!