Relocating from one place to another can be an exciting adventure, but it also comes with its fair share of challenges.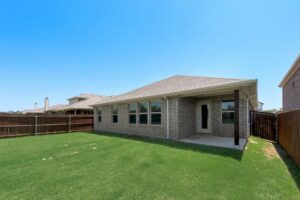 One concern that arises when moving out of state, like from Allen, Texas to Minneapolis, is what to do with your current single-family home in Allen. Selling it might not be the most appealing option, especially if you want to hedge your bets and retain the property as a rental. Fortunately, there is a solution to your worries: hiring a local property management company that specializes in rental property management in Allen, Texas.
Maintaining a Distance, Yet Staying Involved: Being thousands of miles away shouldn't prevent you from keeping your Allen home as a rental property. With a reputable property management company by your side, you can have peace of mind knowing that your property is being well taken care of, while still remaining involved in the decision-making process.
Why Choose a Local Property Management Company? Opting for a local property management company offers several advantages when it comes to managing your Allen, Texas home from afar:
Local Expertise: A property management company that specializes in the Allen area understands the local rental market, property values, and tenant expectations. They can effectively price your property to attract desirable tenants and maximize your rental income.
Efficient Tenant Screening: One of the essential tasks for a successful rental property is finding reliable tenants. A local property management company has the experience and resources to conduct thorough background checks, verify rental histories, and ensure a suitable tenant for your Allen home.
Timely Property Maintenance: Regular maintenance and timely repairs are crucial for preserving the value of your property and keeping tenants satisfied. With a local property management company, you can rely on their network of trusted contractors and vendors who can promptly address any issues that arise.
Streamlined Rent Collection: Collecting rent can be a hassle, especially when you're located far away. A property management company can handle rent collection on your behalf, ensuring that payments are received on time and managing any issues that may arise.
Effective Marketing and Tenant Placement: Marketing your Allen home and finding reliable tenants is a specialized skill. A property management company will employ targeted marketing strategies, utilize online rental platforms, and effectively showcase your property to attract potential tenants quickly.
Detailed Financial Reporting: Keeping track of rental income, expenses, and financial records can be time-consuming, especially when managing your property from a distance. A property management company will provide you with regular financial reports, making it easier for you to monitor the financial performance of your Allen rental home.
While moving away from your Allen, Texas home can be daunting, retaining it as a rental property can be a smart financial decision. By enlisting the services of a local property management company that specializes in rental property management in Allen, you can successfully manage your property from thousands of miles away. Their expertise, local knowledge, and dedicated services will provide you with peace of mind and ensure that your property is well-maintained, tenants are carefully selected, and your investment continues to generate steady income. So, go ahead and embark on your new adventure, knowing that your Allen home is in capable hands.