Plano, Texas – August 31, 2023. North Texas Property Management, a leading rental property management firm headquartered in Plano, Texas and accessible, has proudly introduced revamped informational content focused on Richardson, Texas.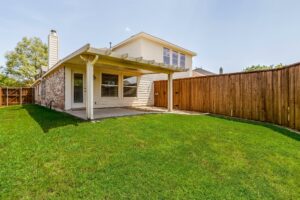 Investors keen on identifying top-rated property management services in Richardson, Texas are encouraged to explore this updated webpage. The local team of professional property managers stands ready to proficiently manage all aspects of single-family home rentals throughout North Texas.
"Numerous property investors often grapple with the intricacies of managing home rentals in Richardson, Texas. Our comprehensive experience encompasses tenant management, property maintenance, and beyond," stated Jason Marascio, CEO of North Texas Property Management. "Our dedicated team, deeply rooted in this booming area north of Dallas, is equipped to offer insights, unwavering support, and we eagerly await any opportunity to serve."
Investors owning rental properties in the North Texas suburbs can discover the latest content related to Richardson, Texas property management at https://www.ntxpm.com/tag/richardson-texas-property-management/. The recent articles delve into tenant interviews, rent collection, emergency home repairs, and meticulous bookkeeping. NTXPM collaborates seamlessly with Homeowners Associations, City, and County officials when required. While headquartered in Plano, Texas, the firm proudly serves areas including Carrollton, Allen, McKinney, and Richardson. Moreover, the company assists families in search of rental homes in the North Texas suburbs. The adept team facilitates smooth relocations by showcasing available properties, managing essential documentation, and securing deposits. They also offer prompt support for any rental home repairs and can guide renters towards pet-friendly housing options.
For additional information on property management services in Richardson, Texas, prospective renters and property investors are directed to: https://www.ntxpm.com/richardson/.
PROPERTY MANAGEMENT SERVICE IN RICHARDSON, TEXAS: OFFERING EXEMPLARY 'TEXAS STYLE' SUPPORT
Here is background on this release. The North Texas suburbs have steadily gained renown as an ideal locale for family life, attributed to top-tier schools and an array of family-centric amenities. The region's warm culture and congenial residents further enhance its appeal. Families considering relocation due to professional or personal motivations are advised to engage with the premier property management team serving Richardson, Texas. Investors seeking assistance in tenant placement and daily property management tasks will find invaluable support from this locally recognized property management service. Their commitment to offering 'Texas Style' amiable assistance for single-family home rentals is unwavering.
ABOUT NORTH TEXAS PROPERTY MANAGEMENT
North Texas Property Management Company is a top-rated property management company servicing rental property owners' needs in the North Dallas area of North Texas. The company's property managers handle residential rental properties in McKinney, Richardson, and Allen, Texas. NTXPM also covers single-family home property management for Frisco, Plano, Carrollton, Garland, and Princeton, Texas. The team supports both the needs of renters and landlords in the North Dallas suburbs.