Frisco, Texas – January 29, 2020. North Texas Property Management, the best-in-class property management company in Plano, Richardson, Frisco, and environs is proud to announce a new post for local property owners.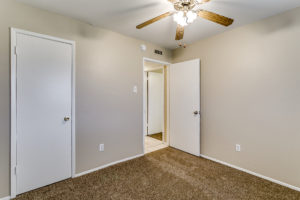 Larger property management companies may not accept investors with a small rental portfolio. Investors around the Frisco, Texas, however, area are never 'too small' for a locally-owned property manager. The new post addresses the importance of serving small property investors and single rental owners in Frisco, Texas, as well as cities such as Plano, McKinney, and Allen, Texas.
"We believe small business owners are the backbone of the local North Texas economy. Whether it's an ice cream shop or a landlord, they deserve the same attention as any professional business owner," explained Jason Marasco, CEO of North Texas Property Management. "Our new post talks about the importance of serving local property owners to the fullest, no matter the size of the account, and touching on the opportunities in single home and residential properties."
The new post from North Texas Property Management is available for Frisco, Texas. property owners. Retired residents or non-Texas property owners could find it difficult to handle the day-to-day duties of property management. A family-owned property management team is ready to handle smaller rental portfolios. Townhomes, duplexes, condominiums, and single-family homes are all considered. To learn more details about property management companies for areas such as Frisco, McKinney, and Plano, Texas, please visit our website.
NO RENTAL "TOO SMALL" FOR ONE OF THE TOP FRISCO, TEXAS PROPERTY MANAGEMENT COMPANIES
Here is the background on this release. A booming economy projected for 2020 can mean new opportunities for North Texas residents. Landlords in the Frisco, Texas, area might be ready to review property management companies to handle a humble, but lucrative rental portfolio. If a property management firm considers a customer 'too small to serve', it could hinder personal plans. A nearby professional property manager focused on supporting smaller rental portfolios could be the right fit.
A Frisco, Texas local resident, could be ready to find help with managing a home rental. Larger property management companies could dismiss modest rental portfolios as a waste of time. One of the top family-owned property management companies will manage the needs of Frisco, Texas rentals, no matter how small. For these reasons, North Texas Property Management has announced a new post on these topics.
ABOUT NORTH TEXAS PROPERTY MANAGEMENT
North Texas Property Management Company is a top-rated property management company servicing the needs of rental property owners in the North Dallas area of North Texas. The company's property managers manage residential rental properties in Plano & McKinney and Richardson & Allen, as well as other communities in the North Dallas area, for real estate investors and rental property owners who want a property management company that will take the burden off of them of physically and financially caring for, maintaining, and managing their rental homes.
Web. https://www.ntxpm.com/
Tel. 214-227-7669