McKinney, Texas – January 31, 2020. North Texas Property Management, considered one of the best, locally-owned property management companies not only in Plano but also in nearby cities such as McKinney, Allen, and Richardson, is proud to announce a new blog post focused on McKinney.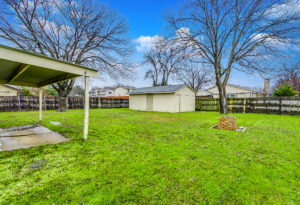 "The red-hot real estate market in McKinney means it's an excellent time for young investors to take advantage of the financial opportunities. There are two popular routes to go. Either quickly buy and 'flip' houses, or fix and rent them out," explained Jason Marascio, CEO of North Texas Property Management. "Our updated informational page talks about how we can help new long-term property investors trying to manage new rental homes as the top-rated property management service in McKinney."
New property investors can find the informational page for North Texas Property Management and their McKinney services at https://www.ntxpm.com/mckinney/. The informational page provides details about managing several home rentals in McKinney and the surrounding areas. One of the top local property management companies can help alleviate the stress of a landlord. Locals and new real estate investors can learn more at the rental property management page.
LOCAL McKINNEY PROPERTY MANAGEMENT COMPANIES HELP FLEDGLING INVESTORS HANDLE LANDLORD PROBLEMS
Here is the background on this release. A hot real estate market in the North Texas area could continue to rise in 2020. New residents searching for homes to raise young families or retire can find the community of McKinney, Texas, a great choice. Young investors new to the real estate market may be ready to take advantage of financial opportunities. Short term investment strategies can include quickly 'flipping' homes to sell at the current market. Investors interested in a long-term plan could decide to buy and rent several single-family homes.
Choosing to become a 'landlord' vs. flipping houses can entail countless hours, managing tenant and maintenance issues. A new investor might not expect to handle the daily responsibilities of a landlord. Novice investors could benefit from partnering with one of the top property management companies in McKinney, Texas. An upcoming investor ready to take advantage of a hot real estate market in North Texas could struggle with landlord-type duties. Daily interruptions, including tenant questions and emergency plumbing repair, could divert time from investment plans. One of the leading McKinney property management companies could help alleviate the burden of landlord responsibilities. For these reasons, North Texas Property Management has announced a new update to the informational page for 2020.
ABOUT NORTH TEXAS PROPERTY MANAGEMENT
North Texas Property Management Company  is a top-rated property management company servicing the needs of rental property owners in the North Dallas area of North Texas. The company's property managers manage residential rental properties in Plano, McKinney, Frisco, Richardson & Allen, as well as other communities in the North Dallas area, for real estate investors and rental property owners who want a property management company that will take the burden off of them of physically and financially caring for, maintaining, and managing their rental homes.
Tel. 214-227-7669