When you are the owner of a single-family home that you wish to rent out in McKinney, Texas, or perhaps a small investor with two or three homes, you really don't want to be doing all the day-to-day work of looking after them yourself.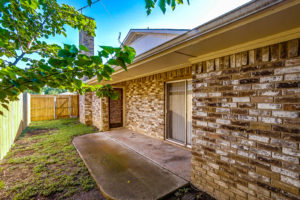 You may have inherited a single home, or purchased others as you could afford them, and what you really want to do – and should do – is let somebody else take care of the running of them while you just sit back and collect the rent checks every month.
However, the problem with that is that you then have to find someone to take care of the running of them, and finding good McKinney, Texas property managers is not easy. Oh sure, if you are a company that owns several apartment blocks or condos, or you have large commercial premises to let that are divided out into several offices, then there are property managers who will take care of large scale propositions, but if you want McKinney, Texas, property managers to look after just a handful of homes, or even a single one, then they are a bit thin on the ground.
Here Is The Good News about Property Management Services
However, here is the good news: at North Texas Property Management we manage homes all over North Texas (our name's a bit of a giveaway) but we specialize in managing single-family homes for property owners with just one home to let, or small investors who may have three or four homes.
This means that our business is set up from the get-go to look after and run your property in McKinney or elsewhere in North Texas. We know where to advertise in order to get a lot of potential tenants which means that we keep our clients' homes occupied. If a tenant gives notice to leave, for whatever reason, we will usually have another tenant ready to move in straight away.
We also have a team of tradespeople that can undertake any sort of work that may be needed on the property, whether it's time for re-decoration or perhaps an emergency such as a storm blowing some shingles off the roof. Our hard-working team takes care of absolutely everything that needs to be done, while you just sit back and bank your rent check every month. We believe that is the way that it should be because, after all, that is what you pay us for.
So if you are looking for McKinney, Texas, property managers for single-family homes, contact us at North Texas Property Management. You can also scroll down to the bottom of the home page on our website and read some comments from other homeowners in the area.